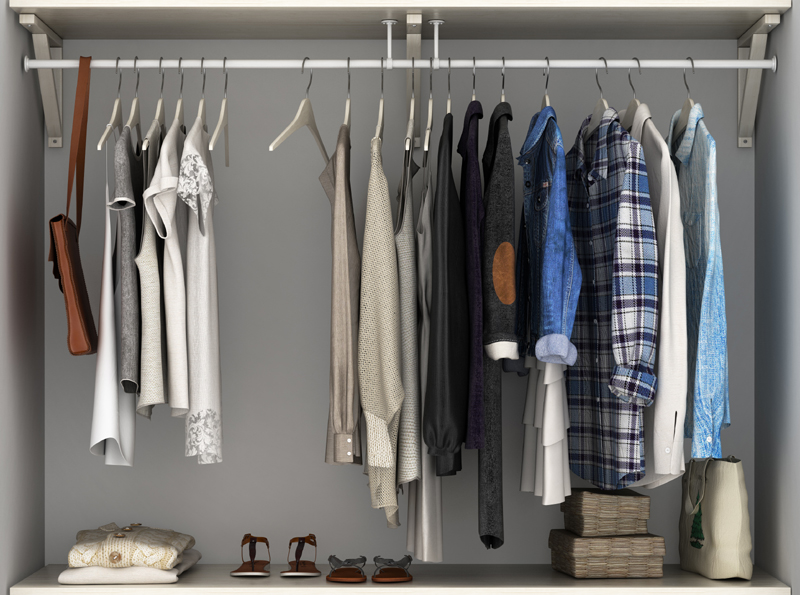 You've secured your first interview as a patent agent or patent attorney. The one most pressing question on your mind now, is what should you wear?
One thing that you should be told at law school is that, typically, the bigger the law firm is, the more conservative the attire should be. East coast patent law firms are among the most conservative. Companies that serve tech or creative clients tend to have a dress code that is slightly more relaxed. When in doubt, dress formally as what you wear is as important as the questions you answer when being interviewed for a position.
1.  What To Wear To An Interview Where You Know The Normal Dress Is Casual Dress
Many law firms and other major firms have started the company culture practice of casual dress at the office. Even if a patent law office that has granted you an interview allows casual dress in the workplace, business attire is still appropriate for an interview—with the dress code being a suit jacket and shoes.
Dressing in business attire, when interviewing with a firm that allows casual dress, may make a noticeable difference in comparison to another equally qualified candidate.
2. How You Want To Appear To A Potential Employer
A potential employer knows nothing about an applicant other than what is presented in the resume. First impressions are critical. You want the interviewer to see you in business mode, not laid back casual.
The interviewer needs to see you as a firm employee that will represent the best clients in meetings or court in an appropriate fashion. When you appear, in business attire, you show an interviewer that you know how to dress appropriately, when visiting clients or appearing in court. Dress the way you want the interviewer to see you.
3. Advice From An Attorney Who Does Employee Interviews
Harrison Barnes is the Managing Director of the Harrison Barnes PLC law firm. He lives in Malibu, CA where casual office attire is the norm. After being with a law firm for some time, and involved in recruitment, he categorizes people being interviewed as those dressed casually and those who are not. The majority of the time, those dressed casually did not get the job.
When associates would discuss a candidate's potential hiring, the way they dressed was seldom part of the conversation. Instead, comments such as not seeming to take the job seriously were mentioned. Mr. Barnes believes the real reason those candidates are not hired is the way they dressed. His philosophy is appearance is important in an interview or a job.
4. Impressions Made With The Choice Of Attire
To act the part, one must look the part. Presentation affects how people relate to you. Construction workers change attire when purchasing a Rolls Royce. Poorly dressed people are probably not in a bank to ask for a big loan. A lawyer who walks into a courtroom poorly dressed will likely not be taken seriously.
All one has to do is think about the people working in previously held jobs to realize the best dressed were at the top of the food chain. Put yourself in the place of a client. Would you rather be represented by a well-dressed attorney or one dressed in a cheap, ill-fitting suit?
5. What Is Meant By Being Well-Dressed?
Potential employers and clients want the person representing them to reflect professionalism and esteem. It takes a lot of thought and effort to dress exquisitely. Therefore, shop diligently for clothes that best suit you. Pay attention to details such as the creases that appear in pants and the dry cleaners you use.
Clothes should be appropriately tailored. Purchase good quality shoes. They should be polished and the heels should not be worn down. There should be no scratches on a belt. Pantyhose should have no runs. Your slip should not show. Dress requirement lists for professionally dressed people can be quite lengthy.
6. Business Attire Is More Than The Clothes You Wear
Maybe the most important asset of a well-dressed individual is the self-confidence they exude. These individuals believe they are worth dressing the part. If you do not believe you look good, neither will anyone else. There are many things you cannot change when you go for an interview.
Examples include the law school you attended, who your parents are, where you were last employed, or whether you were fired from a job. Changing the way you dress is the easiest thing to change about yourself.
The way you present yourself is something you can control. You stand a better chance of getting hired over someone who graduated from an ivy league school with straight A's if you look better than he or she does when you show up for the interview. Does it make sense? No, but that's just how it is.
7. Dressing Specifically For A Patent Law Job Interview
Dressing in appropriate fashion may be more important for a patent law job interview than most any other type of profession. Mastering details is an essential skill needed by patent attorneys and patent agents alike. Let the attention to detail begin with the way you dress.
The time spent to look and dress flawlessly may be better than any book you could read or self-help seminar you could attend that advises about interviewing. Look professional by dressing in a conservative and well thought out manner. Dressing the part helps put your best foot forward with a potential employer.
8. Suggestions For Women
The appropriate attire for women has changed a great deal since the clothes considered to be suitable for women working in a law firm 20 or so years ago. At that time, the clothing more or less mirrored what male counterparts wore. The wardrobe consisted of a starched white shirt, a bow tie, and suit.
While changes have come about, attire for the legal industry is more conservative than the majority of other sectors. You do not want to make an impression because of the trendy leopard pumps or neon nail polish that you wore. A dark colored skirt suit, a light colored blouse, minimal jewelry, pantyhose, and pumps are a safe bet.
9. How To Plan For An Interview
The tailoring of a suit may be more important than the suit. Tailoring and dry cleaning should be at least a week before the interview in case something has to be redone. Plan what you will wear to an interview three or four days in advance. You do not want to discover the outfit you planned to wear is at the dry cleaners. Try the outfit on to make sure it is in perfect condition.
Your appearance should not detract from your presentation or resume. You want the interviewer to focus on what you say, not what you are wearing. Dress on the conservative side when interviewing with a big patent law firm. The goal is to reflect a candidate that is confident, hard-working, and intelligent.
https://www.patenteducationseries.com/wp-content/uploads/2018/01/wear-job-interview-800.jpg
595
800
Editorial Staff
https://www.patenteducationseries.com/wp-content/uploads/2014/07/logo-centric-bw.png
Editorial Staff
2018-01-25 08:13:13
2021-05-16 16:11:06
9 Tips On What To Wear To A Patent Law Job Interview