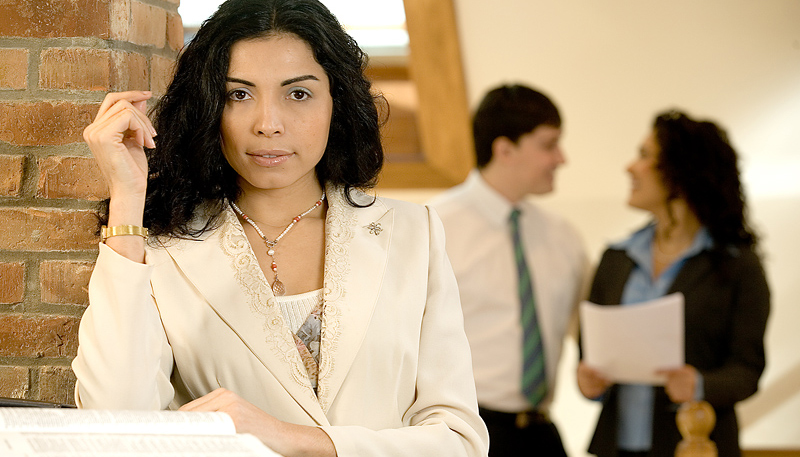 In the U.S., the average patent paralegal salary is $66,009. However, there are many factors that play a role in salaries including location. The type of work and title also affect the pay. For instance, the average salary for a Senior Paralegal is $75,127, a Trademark Paralegal $65,362, and a Legal Assistant/Paralegal $49,803.
U.S. Intellectual Property Paralegals can expect a salary of $68,988 per year. The typical base salary ranges from $49,000 to $94,000, but it can go even higher. Many can also earn bonuses and even take part in profit-sharing opportunities which can add another $8,000 per year on the high end.
The level of experience and residence impact Intellectual Property and Patent Paralegal salaries. The residence has the most substantial influence. Most paralegals receive medical coverage paid by their employers with a fair amount also receiving dental coverage.
Jobs and Salary Data
Review the different types of jobs related to patent paralegals along with average salaries:
| | |
| --- | --- |
| Corporate Paralegal | $51,400 |
| Trademark Paralegal | $52,000 |
| Employment Paralegal | $52,500 |
| Presuit Paralegal | $53,600 |
| Wealth Management Paralegal | $86,800 |
| National Paralegal Network | $54,000 |
| Generalist Paralegal | $54,100 |
| Principal Paralegal | $54,600 |
| Transactional Paralegal | $52,500 |
| Patent Prosecution Paralegal | $52,400 |
Patent Paralegal Salary in Top Cities
Take a look at the average patent paralegal salaries from top-paying cities:
| | |
| --- | --- |
| Rochester, NY | $42,000 |
| Chicago, IL | $47,200 |
| Boston, MA | $47,600 |
| Sacramento, CA | $50,300 |
| Philadelphia, PA | $51,000 |
| New York City, NY | $52,000 |
| San Diego, CA | $54,300 |
| Seattle, WA | $58,600 |
| Washington, DC | $62,600 |
| San Francisco, CA | $65,600 |
Patent paralegal salary statistics vary from source to source. Information is gathered from companies and government agencies.
Other sources of data are current job listings, consensus, and surveys. Not all job postings give details of the compensation package. There are enough that do list compensation packages to derive patent paralegal salaries without skewing to an extreme.
The future looks promising for paralegals in general. From now until 2029, employment and the average salary are expected to grow as much as 10% percent. The anticipated growth is more than that of any other occupation.
Law firms are attempting to reduce expenses while increasing efficiency. More legal assistants are being hired. To rebuild support staff and revamp project staff law firms are looking for paralegals that will additionally have administrative responsibilities not part of their initial job description.
Clients put pressure on law firms about cost. The response to the pressure is to add to the demand for paralegals that cost less to staff. Several factors have a role in determining a certified Patent Paralegal salary.
The size of the company, where it is located, the type of education the paralegal has, and the number of years of experience are deciding factors. It is wise to gain an idea of the cost of living in certain states to see if the salary offered makes living there affordable.
Paralegal Salary
To compare the information on patent paralegal salaries, the base salary for general paralegals and legal assistants is $52,920 per year according to the Bureau of Labor Statistics (BLS).  Jobs in the federal government typically pay the most at $69,490. Those in state government pay the least at $48,070.
States that pay above the average include:
Alabama
California
Connecticut
Georgia
Illinois
Indiana
Massachusetts
Mississippi
Montana
New Jersey
New York
Rhode Island
Washington, DC
Mississippi and New York have an average paralegal salary that is 17 percent above the median. All other states have salaries that fall below the national average. Hawaii ranks lowest at 29 percent below the median.
Senior Patent Paralegal Salary
A position as a Senior Patent Paralegal usually exists in the legal department of large companies or within large legal practices. It is distinct from entry-level work by the expertise needed to hold the position and the ability to manage a variety of tasks beyond those of an entry-level Patent Paralegal.
Senior employees are trusted with sensitive documentation, reporting, and research. They are expected to maintain a high level of confidentiality. Larger firms hire Patent Paralegals to fill supervisory positions.
The senior employees have legal assistants under them. Hiring the assistants, at least conducting the initial screening and interviews, often fall on the shoulders of Senior Paralegals. The education required for Senior Patent Paralegals is more extensive than an entry-level employee.
Most legal departments or firms require a college degree from a four-year college. Approximately four years' experience as a legal assistant is typically needed as well. Senior Patent Paralegals draft binding legal documents for attorneys.
Strong working knowledge of affidavit, discovery, and the pleading document draft format is needed to handle that aspect of a practice. Attorneys give Senior Paralegals the task of higher-level research. The Senior Paralegal must have fluent computer skills.
Typical office and business hours during the week and irregular hours when demanded by casework are required. For these tasks and responsibilities, Senior Patent Paralegal salaries are typically around $77,307.
Entry-Level Patent Paralegal Salary
Entry-level Patent Paralegals living and working in a large city may earn more than a paralegal working in a small town. The type of business also affects the salary. Some Patent Paralegals at the entry-level work for corporate legal departments or law firms, others work for federal or state government departments in the public sector.
Entry-level patent paralegal salaries are higher for those with an associate or bachelor degrees in paralegal studies. Becoming certified through a professional organization is not required but increases employability and potential salaries.
To qualify for the testing professional certification, agencies generally require experience working in a paralegal capacity to take the test. Graduation with a degree from an approved institution or a certificate paralegal training program makes a person eligible to apply for testing to become a certified Patent Paralegal.
Patent Paralegal Salary Wrap Up
Paralegals often have duties that overlap with the responsibilities of an attorney but make much less. The highest ten percent of patent paralegal salaries make approximately $60,000 less than that of the average lawyer. The average patent paralegal salary is slightly lower than social service jobs such as teachers but typically a higher salary than family and child social workers.
As you can see, the average patent paralegal salary has a wide range. It is a well-paying career field, especially considering that the education requirements for patent paralegals are much lower than the requirements for many other high-paying careers.