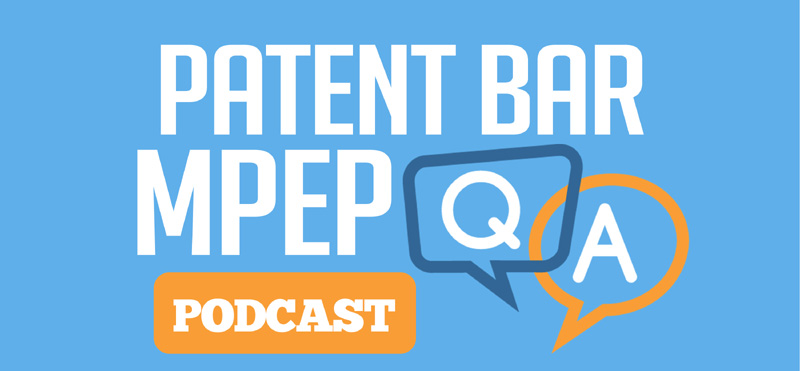 Podcast: Play in new window | Download
Subscribe: Apple Podcasts | Android | RSS
Question:
Is it true that living subject matter with markedly different characteristics from any found in nature, such as the claimed bacterium produced by genetic engineering, are excluded from patent protection by 35 U.S.C. 101?
Answer:
No, it is not true. For example, the Federal Circuit has indicated that "discoveries that possess 'markedly different characteristics from any found in nature,' … are eligible for patent protection."
Chapter Details:
The answer to this question can be found in chapter 2100 of the MPEP. This chapter covers patentability.
The answer is from the 9th Edition, Revision 08.2017. Depending on future changes to the MPEP, the question and answer may or may not be applicable in later Editions or revisions.
Section Summary:
This question and answer comes from section 2105  of the MPEP.  The following is a brief summary of section 2105.
2105 Patent Eligible Subject Matter — Living Subject Matter

This section covers living subject matter, providing examples of what can be and cannot be patentable. For example, new minerals discovered in the earth are not patentable, but microorganisms produced by genetic engineering can be patented. In addition, it gives specifics on how no patent may issue on a claim directed to or encompassing a human organism, which was added in the America Invents Act (AIA).
https://www.patenteducationseries.com/wp-content/uploads/2016/05/mpep-podcast-art-800.jpg
800
800
Editorial Staff
https://www.patenteducationseries.com/wp-content/uploads/2014/07/logo-centric-bw.png
Editorial Staff
2018-12-11 08:01:52
2021-05-16 14:30:22
MPEP Q & A 161: Living Subject Matter and Patent Protection