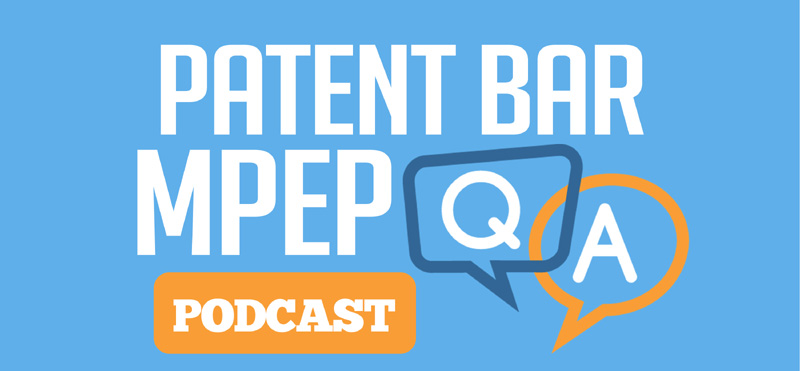 Podcast: Play in new window | Download
Subscribe: Apple Podcasts | Android | RSS
Question:
Have parties to AIA proceedings under Phillips required expanded page limits or otherwise incurred more expenses in their AIA trials than parties in AIA proceedings under BRI?
Answer:
PTAB has not found that parties to these AIA proceedings under Phillips require expanded page limits or otherwise incur more expense in their AIA trials than parties in AIA proceedings under BRI.
The USPTO's experience is that arguments under Phillips are not more complicated or more lengthy than arguments under the BRI standard.
Rather, both standards are familiar to patent practitioners appearing before the USPTO and district courts.
Consequently USPTO expects that these proceedings utilizing the Phillips standard will operate procedurally in much the same way as BRI proceedings using the BRI standard, that they will cost USPTO and parties no more to conduct, and that they will be completed within the statutory deadline.
In sum, the direct result of USPTO changing the claim construction standard argued in some AIA trials from one well-known standard to another well-known (as noted, a standard already used in some AIA trials) will not have direct economic impacts.
Chapter Details:
This question comes from the following supplement "Changes to the Claim Construction Standard for Interpreting Claims in Trial Proceedings Before the Patent Trial and Appeal Board". This is a special supplement that at the time of this recording is currently being tested on the Patent Bar exam. Depending on future changes to the supplement and the MPEP, the question and answer may not be applicable.
Section Summary:
The following is a brief summary of this supplement:
The United States Patent and Trademark Office (''USPTO'' or ''Office'') revises the claim construction standard for interpreting claims in inter partes review (''IPR''), post-grant review (''PGR''), and the transitional program for covered business method patents (''CBM'') proceedings before the Patent Trial and Appeal Board (''PTAB'' or ''Board'').

In particular, the Office is replacing the broadest reasonable interpretation (''BRI'') standard such that claims shall now be construed using the same claim construction standard that is used to construe the claim in a civil action in federal district court.
This rule reflects that the PTAB in an AIA proceeding will apply the same standard applied in federal courts to construe patent claims.
The Office also amends the rules to add that any prior claim construction determination concerning a term of the claim in a civil action, or a proceeding before the International Trade Commission (''ITC''), that is timely made of record in an IPR, PGR, or CBM proceeding will be considered.