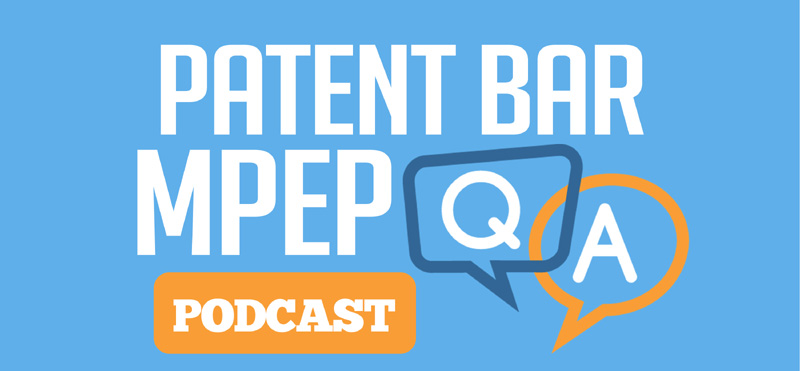 Podcast: Play in new window | Download
Subscribe: Apple Podcasts | Android | RSS
Question:
What should a substantial new question of patentability not be based upon?
Answer:
A substantial new question cannot be based upon:
prior art expressly relied upon by the examiner during the prosecution
prior art which was actually discussed
Chapter Details:
The answer to this question can be found in chapter 2200 of the MPEP. This chapter covers the Citation of Prior Art and Ex Parte Reexamination of Patents.
The answer is from the 9th Edition, Revision 07.2015. Depending on future changes to the MPEP, the question and answer may or may not be applicable in later Editions or revisions.
Section Summary:
This question and answer comes from section 2216 of the MPEP.  The following is a brief summary of section 2216.
2216    Substantial New Question of  Patentability

The request must include a statement that points out each new question of patentability based on prior patents and printed publications. If a substantial new question is brought forth, the patent owner will need to file a statement within two months. Further details concerning the meaning of a substantial new question of patentability are covered in this section.
https://www.patenteducationseries.com/wp-content/uploads/2016/05/mpep-podcast-art-800.jpg
800
800
Editorial Staff
https://www.patenteducationseries.com/wp-content/uploads/2014/07/logo-centric-bw.png
Editorial Staff
2016-07-26 09:00:02
2016-09-04 17:05:56
MPEP Q & A 20: Details of Substantial New Question of Patentability