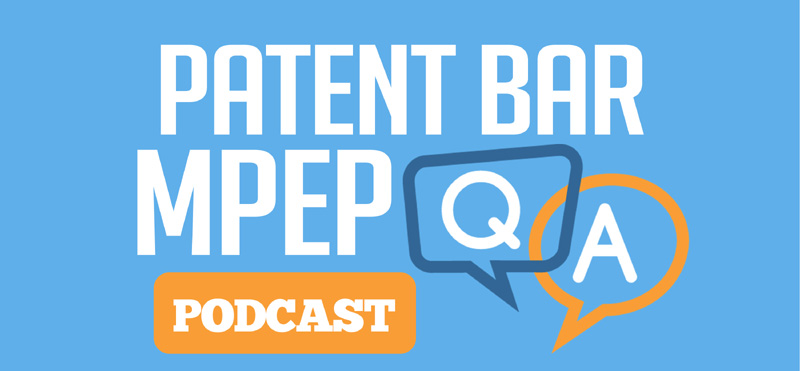 Podcast: Play in new window | Download
Subscribe: Apple Podcasts | Android | RSS
Question:
When may the OPAP object to and require corrected drawings within a set time period?
Answer:
The OPAP may object to and require corrected drawings within a set time period, if the drawings:
have a line quality that is too light to be reproduced (weight of all lines and letters must be heavy enough to permit adequate reproduction) or text that is illegible (reference characters, sheet numbers, and view numbers must be plain and legible).
have missing lead lines. Lead lines are those lines between the reference characters and the details referred to;
contain excessive text or text that is not in English (including, for example, a flow chart that was originally not in English that has been marked up to include the English text).
do not have the appropriate margin or are not on the correct size paper.
have more than one figure and each figure is not labeled "Fig." With a consecutive Arabic numeral (1, 2, etc.) or an Arabic numeral and capital letter in the English alphabet (A, B, etc.).
include photographs of the claimed invention which are capable of illustration by other medium such as ink drawings, and which are illegible after scanning.
contain color drawings or color photographs, but not a petition to accept color drawings/photographs.
Chapter Details:
The answer to this question can be found in chapter 500 of the MPEP. This chapter covers Receipt and Handling of Mail and Papers.
The answer is from the 9th Edition, Revision 08.2017. Depending on future changes to the MPEP, the question and answer may or may not be applicable in later Editions or revisions.
Section Summary:
This question and answer comes from section 507 of the MPEP.  The following is a brief summary of section 507.
507    Drawing Review in the Office of Patent Application Processing

This section covers the drawing review process. It covers the reasons drawings are often objected to and a few details on the process for correcting them.