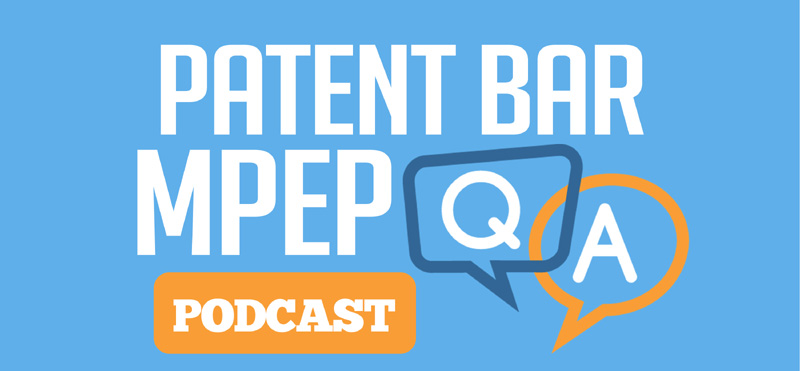 Podcast: Play in new window | Download
Subscribe: Apple Podcasts | Android | RSS
Question:
What are the types of papers that may be filed and processed electronically?
Answer:
Registered users may use EFS-Web to submit web-based documents such as ePetitions, Requests for Withdrawal as Attorney or Agent of Record, and eTerminal Disclaimers.
EFS-Web permits registered users to file the following auto-processed ePetitions, requests, and eTerminal Disclaimers:
Request for withdrawal as attorney or agent;
Petition to withdraw an application from issue, with some restrictions;
Petition for revival of an application, with some restrictions;
eTerminal Disclaimers for nonprovisional utility applications; and
Petition to correct assignee after payment of Issue Fee.
Chapter Details:
The answer to this question can be found in chapter 500 of the MPEP. This chapter covers the Receipt and Handling of Mail and Papers.
The answer is from the 9th Edition, Revision 10.2019. Depending on future changes to the MPEP, the question and answer may or may not be applicable in later Editions or revisions.
Section Summary:
This question and answer comes from section 502.05 of the MPEP.  The following is a brief summary of section 502.05.
502.05 Correspondence Transmitted by EFS-Web

This section covers correspondence submitted through the EFS-Web, which is the PTO's electronic filing system. Included is a discussion on what types of documents may be submitted through EFS-Web, legal policies, acknowledgement receipts, pre-grant (18 month) publication requests, and policies on photographs and color drawings.