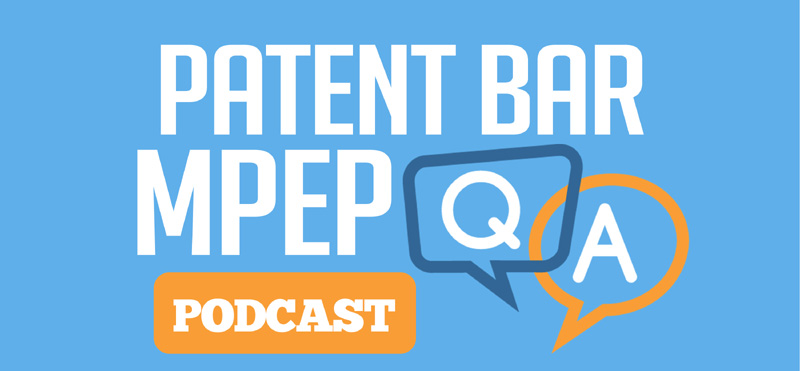 Podcast: Play in new window | Download
Subscribe: Apple Podcasts | Android | RSS
Question:
List two concepts and products the courts have identified as examples of laws of nature or natural phenomena.
Answer:
The courts have identified the following concepts and products as examples of laws of nature or natural phenomena:
isolated DNA, Ass'n for Molecular Pathology v. Myriad Genetics, Inc.;
a cloned farm animal such as a sheep, In re Roslin Institute (Edinburgh);
a correlation between variations in non-coding regions of DNA and allele presence in coding regions of DNA, Genetic Techs. Ltd. v. Merial LLC;
a correlation that is the consequence of how a certain compound is metabolized by the body, Mayo Collaborative Servs. v. Prometheus Labs.;
a correlation between the presence of myeloperoxidase in a bodily sample (such as blood or plasma) and cardiovascular disease risk, Cleveland Clinic Foundation v. True Health Diagnostics, LLC;
electromagnetism to transmit signals, O'Reilly v. Morse;
qualities of bacteria such as their ability to create a state of inhibition or non-inhibition in other bacteria, Funk Bros;
single-stranded DNA fragments known as "primers", University of Utah Research Foundation v. Ambry Genetics Corp;
the chemical principle underlying the union between fatty elements and water, Tilghman v. Proctor;
the existence of cell-free fetal DNA (cffDNA) in maternal blood, Ariosa Diagnostics, Inc. v. Sequenom; and
the natural relationship between a patient's CYP2D6 metabolizer genotype and the risk that the patient will suffer QTc prolongation after administration of a medication called iloperidone, Vanda Pharmaceuticals Inc. v. West-Ward Pharmaceuticals.
Chapter Details:
The answer to this question can be found in chapter 2100 of the MPEP. This chapter covers Patentability.
The answer is from the 9th Edition, Revision 10.2019. Depending on future changes to the MPEP, the question and answer may or may not be applicable in later Editions or revisions.
Section Summary:
This question and answer comes from section 2106.04(b) of the MPEP.  The following is a brief summary of section 2106.04(b).
2106.04(b) Laws of Nature, Natural Phenomena & Products of Nature

Laws of nature and natural phenomena, as identified by the courts, include naturally occurring principles/relations and nature-based products that are naturally occurring or that do not have markedly different characteristics compared to what occurs in nature. The courts have often described these exceptions using other terms, including "physical phenomena," "scientific principles", "natural laws," and "products of nature."