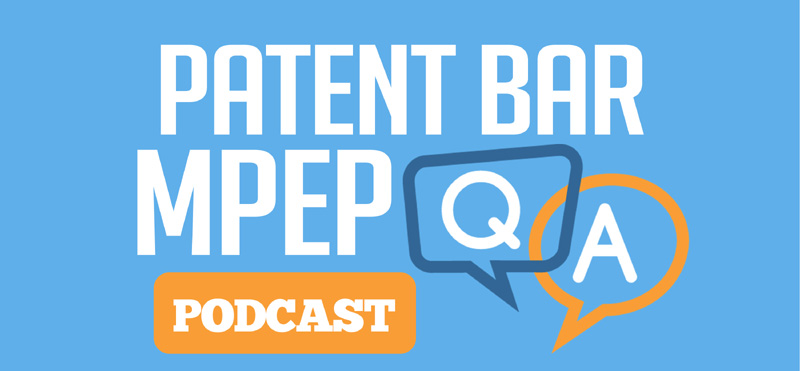 Podcast: Play in new window | Download
Subscribe: Apple Podcasts | Android | RSS
Question:
Can a patent owner avoid double patenting by disclaiming the earlier patent?
Answer:
"[A] patent owner cannot avoid double patenting by disclaiming the earlier patent."
Chapter Details:
The answer to this question can be found in chapter 800 of the MPEP. This chapter covers Restrictions in Applications Filed Under35 U.S.C. 111; Double Patenting.
The answer is from the 9th Edition, Revision 10.2019. Depending on future changes to the MPEP, the question and answer may or may not be applicable in later Editions or revisions.
Section Summary:
This question and answer comes from section 804.02 of the MPEP.  The following is a brief summary of section 804.02.
804.02 Avoiding a Double Patenting Rejection

This section outlines how to avoid a double patenting rejection. Topics covered include rejections based on statutory type of double patenting as well as rejections based on a nonstatutory type of double patenting.

Details on terminal disclaimers are also covered. For instance, a terminal disclaimer is required despite a request to issue on a common issue date. Further details on terminal disclaimers are provided including requirements of terminal disclaimers and how to avoid paying multiple terminal disclaimer fees.