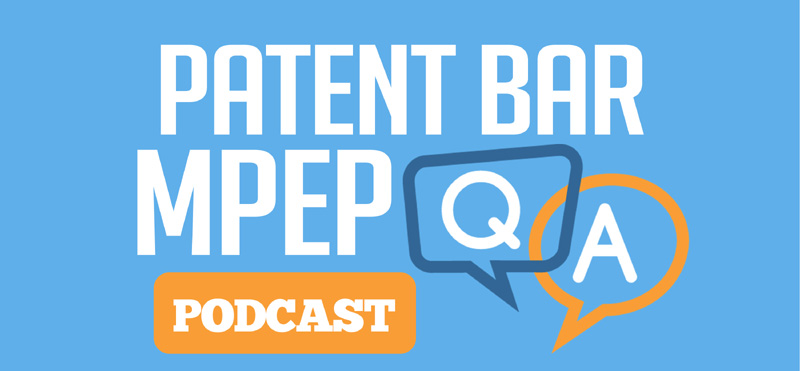 Podcast: Play in new window | Download
Subscribe: Apple Podcasts | Android | RSS
Question:
What must a petition under 37 CFR 1.137 be accompanied by?
Answer:
Specifically, 37 CFR 1.137(b) provides that a grantable petition pursuant to 37 CFR 1.137 must be accompanied by:
The reply required to the outstanding Office action or notice; unless previously filed;
the petition fee; and
a statement that the entire delay in filing the required reply from the due date for the reply until the filing of a grantable petition pursuant to this section was unintentional.
Chapter Details:
The answer to this question can be found in chapter 2600 of the MPEP. This chapter covers Optional Inter Partes Reexamination.
The answer is from the 9th Edition, Revision 07.2015. Depending on future changes to the MPEP, the question and answer may or may not be applicable in later Editions or revisions.
Section Summary:
This question and answer comes from section 2668 of the MPEP.  The following is a brief summary of section 2668.
2668    Petition for Entry of Late  Papers for Revival of Reexamination Proceeding

If the patent owner in an inter partes reexamination proceeding  fails to file a timely and appropriate response to any Office action and no  claims are allowable, then the prosecution of the reexamination proceeding is  terminated, and a certificate under 37 CFR 1.997 is issued canceling all claims  of the patent.

This section covers further details on petitions based on unintentional  delay as well as renewed petitions.
https://www.patenteducationseries.com/wp-content/uploads/2016/05/mpep-podcast-art-800.jpg
800
800
Editorial Staff
https://www.patenteducationseries.com/wp-content/uploads/2014/07/logo-centric-bw.png
Editorial Staff
2016-08-09 09:25:54
2016-09-04 17:02:57
MPEP Q & A 24: Petitions Under 37 CFR 1.137