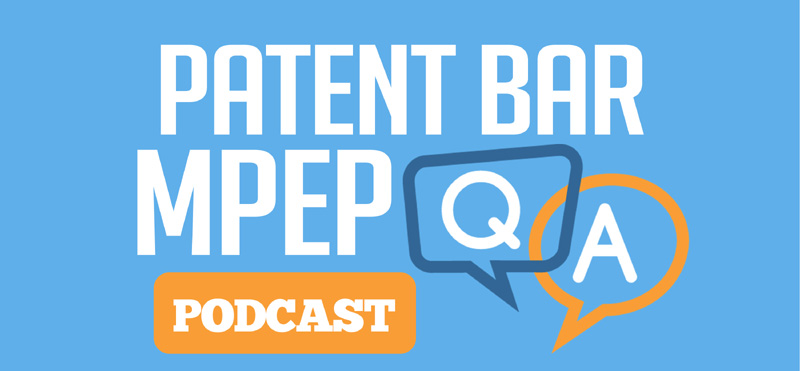 Podcast: Play in new window | Download
Subscribe: Apple Podcasts | Android | RSS
Question:
Who may the substitute statement be signed by for a juristic entity?
Answer:
The answer to this question can be found in chapter 600 of the MPEP. This chapter covers Parts, Form, and Content of Application.
The answer is from the 9th Edition, Revision 10.2019. Depending on future changes to the MPEP, the question and answer may or may not be applicable in later Editions or revisions.
Chapter Details:
For a juristic entity, the substitute statement may be signed by:
a person in the organization having apparent authority to sign on behalf of the organization (e.g., an officer), or
any person if the substitute statement sets forth that the person signing is authorized (or empowered) to act on behalf of the juristic entity (e.g., the general counsel).
Section Summary:
This question and answer comes from section 604 of the MPEP.  The following is a brief summary of section 604.
604 Substitute Statements

A substitute statement may be submitted in lieu of an oath or declaration under certain conditions (for instance when the inventor is deceased, etc …). This section covers substitute statements. 37 CFR 1.64 implements the substitute statement provisions and applies to applications filed on or after September 16, 2012.