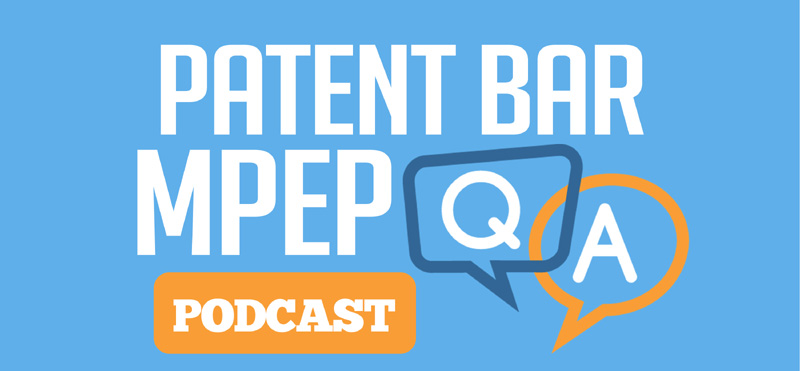 Podcast: Play in new window | Download
Subscribe: Apple Podcasts | Android | RSS
Question:
How can correspondence filed via the Office electronic filing system be signed?
Answer:
Correspondence filed via the Office electronic filing system may be signed by a graphic representation of a handwritten signature, or a graphic representation of an S-signature.
A graphic representation of a handwritten signature may be created by using a stylus pen and/or touch-pad and that all correspondence, except for a notice of appeal filed in the Office must include a signature.
Chapter Details:
The answer to this question can be found in chapter 500 of the MPEP. This chapter covers the Receipt and Handling of Mail and Papers.
The answer is from the 9th Edition, Revision 10.2019. Depending on future changes to the MPEP, the question and answer may or may not be applicable in later Editions or revisions.
Section Summary:
This question and answer comes from section 502.02 of the MPEP.  The following is a brief summary of section 502.02.
502.02 Correspondence Signature Requirements

Correspondence signature requirements are covered here including hand written signatures and S-signatures (which is a signature inserted between forward slash marks that's not handwritten).

This section also covers certifications and how the person submitting the certification should believe the signature on the document is authoritative. In addition, a discussion on ratification, confirmation and authenticity also ensue. The Office may require evidence when the authenticity of a signature is in question. This section also provides examples of correspondence that will be treated as unsigned.