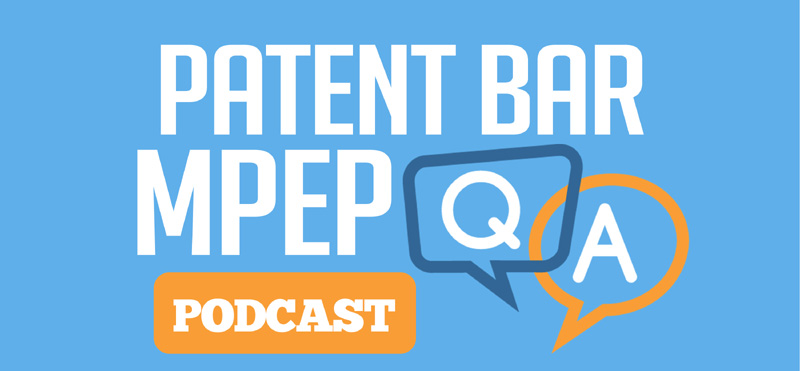 Podcast: Play in new window | Download
Subscribe: Apple Podcasts | Android | RSS
Question:
How is the effective filing date of a claimed invention determined?
Answer:
The effective filing date of a claimed invention is determined on a claim-by-claim basis.
Chapter Details:
The answer to this question can be found in chapter 2100 of the MPEP. This chapter covers Patentability.
The answer is from the 9th Edition, Revision 10.2019. Depending on future changes to the MPEP, the question and answer may or may not be applicable in later Editions or revisions.
Section Summary:
This question and answer come from section 2133.01 of the MPEP.  The following is a brief summary of section 2133.01.
2133.01   Rejections of Continuation-In-Part (CIP) Applications

This section covers rejections of continuation-in-part applications. When the applicant files a continuation-in-part whose claims are not supported by the parent application, the effective filing date is the filing date of the child CIP. Any prior art disclosing the invention or an obvious variant thereof having a critical reference date more than 1 year prior to the filing date of the child will bar the issuance of a patent under pre-AIA 35 U.S.C. 102(b).