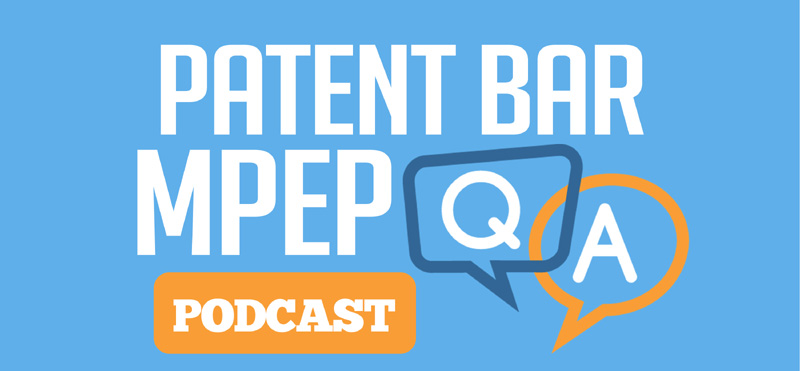 Podcast: Play in new window | Download
Subscribe: Apple Podcasts | Android | RSS
Question:
What are the major differences between AIA 35 U.S.C. 102(c) and the CREATE Act?
Answer:
The major differences between AIA 35 U.S.C. 102(c) and the CREATE Act are that:
the AIA provision is keyed to the effective filing date of the claimed invention, while the CREATE Act focuses on the date that the claimed invention was made; and
the CREATE Act provisions only apply to obviousness rejections and not to anticipation rejections.
Chapter Details:
The answer to this question can be found in chapter 2100 of the MPEP. This chapter covers Patentability.
The answer is from the 9th Edition, Revision 07.2015. Depending on future changes to the MPEP, the question and answer may or may not be applicable in later Editions or revisions.
Section Summary:
This question and answer comes from section 2156 of the MPEP.  The following is a brief summary of section 2156.
2156    Joint Research Agreements

This section covers joint research agreements.  AIA 35 U.S.C. 102(c) discusses common ownership under joint research agreements. This portion of the statute provides three conditions that must be satisfied in order for subject matter disclosed which might otherwise qualify as prior art, and a claimed invention, to be treated as having been owned by the same person or subject to an obligation of assignment to the same person in applying common ownership provisions of AIA 35 U.S.C. 102(b)(2)(C) in the context of a joint research agreement. The three conditions are covered in this section.
https://www.patenteducationseries.com/wp-content/uploads/2016/05/mpep-podcast-art-800.jpg
800
800
Editorial Staff
https://www.patenteducationseries.com/wp-content/uploads/2014/07/logo-centric-bw.png
Editorial Staff
2016-08-19 09:33:26
2016-09-04 17:00:40
MPEP Q & A 27: Difference Between AIA 35 USC 102(c) and the CREATE Act