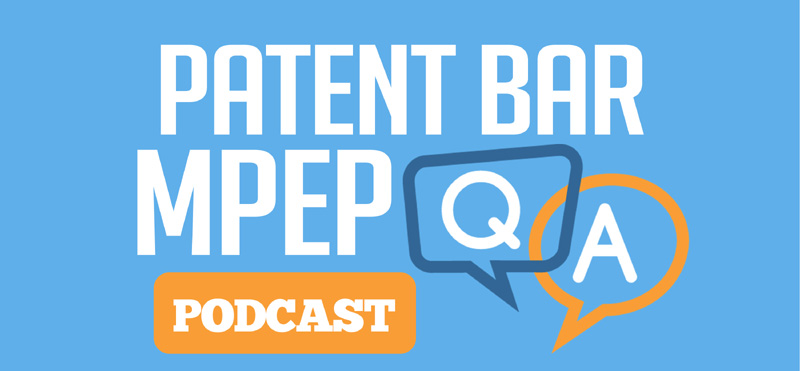 Podcast: Play in new window | Download
Subscribe: Apple Podcasts | Android | RSS
Question:
How can a maintenance fee and any necessary surcharge be made?
Answer:
The method of payment for the maintenance fee and any necessary surcharge shall be made in U.S. dollars and in the form of a cashier's or certified check, Treasury note, national bank notes, or United States Postal Service money order as provided in 37 CFR 1.23(a).
If the maintenance fee and any necessary surcharge is sent in any other form, the Office may delay or cancel the credit until collection is made. For example, a personal or other uncertified check drawn on a U.S. bank that is not immediately negotiable, e.g., because it lacks a signature or due to insufficient funds, will not constitute payment of a maintenance fee and/or surcharge.
The maintenance fee can be charged to a credit card as set forth in 37 CFR 1.23(b), but credit for the payment is subject to actual receipt of the fee by the Office.
Chapter Details:
The answer to this question can be found in chapter 2500 of the MPEP. This chapter covers Maintenance Fees.
The answer is from the 9th Edition, Revision 10.2019. Depending on future changes to the MPEP, the question and answer may or may not be applicable in later Editions or revisions.
Section Summary:
This question and answer comes from section 2522 of the MPEP.  The following is a brief summary of section 2522.
2522 Methods of Payment

This section outlines the ways a maintenance fee may be paid. In addition, it covers instances when the payment will not be accepted (like, for instance, when the payment is less than the required amount).