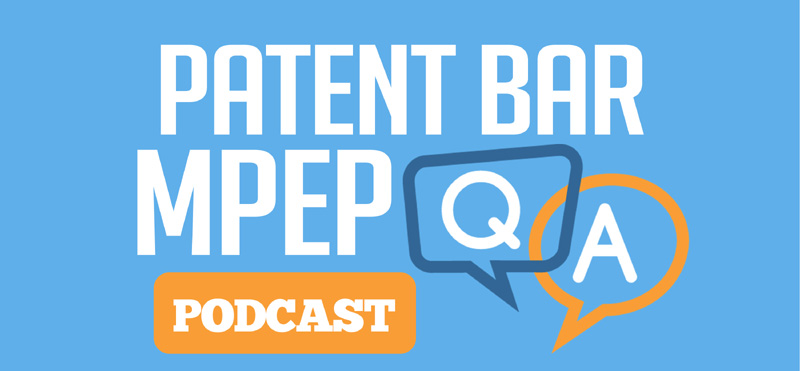 Podcast: Play in new window | Download
Subscribe: Apple Podcasts | Android | RSS
Question:
What are the most common types of linking claims?
Answer:
The most common types of linking claims which, if allowable, act to prevent restriction between inventions that can otherwise be shown to be divisible, are
(A) genus claims linking species claims; and
(B) subcombination claims linking plural combinations.
Chapter Details:
The answer to this question can be found in chapter 800 of the MPEP. This chapter covers Restriction in Applications Filed Under 35 U.S.C. 111; Double Patenting.
Section Summary:
This question and answer comes from section 809 of the MPEP.  The following is a brief summary of section 809.
809 Linking Claims

There  are a number of situations which arise in which an application has claims to  two or more properly divisible inventions, so that a requirement to restrict  the claims of the application to one would be proper, but presented in the same  case are one or more claims (generally called "linking" claims)  which, if allowable, would require rejoinder of the otherwise divisible inventions.  Further details on linking claims are covered here.
https://www.patenteducationseries.com/wp-content/uploads/2016/05/mpep-podcast-art-800.jpg
800
800
Editorial Staff
https://www.patenteducationseries.com/wp-content/uploads/2014/07/logo-centric-bw.png
Editorial Staff
2016-09-27 08:27:09
2016-09-06 14:06:47
MPEP Q & A 38: Common Types of Linking Claims