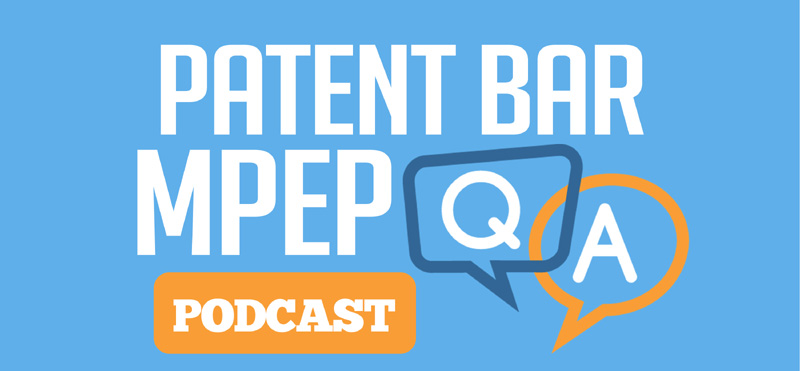 Podcast: Play in new window | Download
Subscribe: Apple Podcasts | Android | RSS
Question:
When does an item of information raise a substantial new question of patentability or SNQ?
Answer:
An item of information raises an SNQ where there is a substantial likelihood that a reasonable examiner would consider the item of information important in deciding whether or not the claim is patentable unless the same question was previously raised in another Office proceeding or has already been decided by a final holding of invalidity by a federal court.
Chapter Details:
The answer to this question can be found in chapter 2800 of the MPEP. This chapter covers Supplemental Examination. The answer is from the 9th Edition, Revision 07.2015. Depending on future changes to the MPEP, the question and answer may or may not be applicable in later Editions or revisions.
Section Summary:
This question and answer comes from section 2816.02 of the MPEP.  The following is a brief summary of section 2816.02.
2816.02   Criteria for Making the Determination  

This section covers the criteria for making the determination of whether or not the claim is patentable.
https://www.patenteducationseries.com/wp-content/uploads/2016/05/mpep-podcast-art-800.jpg
800
800
Editorial Staff
https://www.patenteducationseries.com/wp-content/uploads/2014/07/logo-centric-bw.png
Editorial Staff
2016-10-25 08:48:15
2016-09-08 21:53:44
MPEP Q & A 46: Item of Information that Raises a Substantial New Question of Patentability