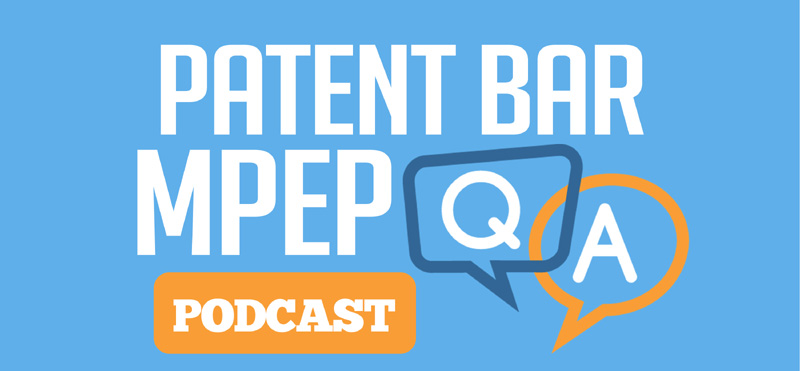 Podcast: Play in new window | Download
Subscribe: Apple Podcasts | Android | RSS
Question:
List at least 2 fees that are reduced by 75% for micro entities.
Answer:
The fees which are reduced by 75% for micro entities include filing fees (nonprovisional and provisional), search fees, examination fees, issue fees, and appeal fees for utility, design, plant, and reissue patent applications. Also included are patent maintenance fees including the maintenance fee grace period surcharges as well as the surcharge for a petition to accept a delayed maintenance fee payment in order to reinstate an expired patent, claims fees, application size fees, and the surcharge required by 37 CFR 1.16(f) if either the basic filing fee or the oath or declaration for a nonprovisional application was not present on the filing date, fees for requesting prioritized examination under 37 CFR 1.102(e), ex parte reexamination (only if the request is filed by the patent owner), and supplemental examination and fees for filing notice of appeal, forwarding an appeal to the PTAB, and requesting an oral hearing.
Chapter Details:
The answer to this question can be found in chapter 500 of the MPEP. This chapter covers receipt and handling of mail and papers.
The answer is from the 9th Edition, Revision 07.2015. Depending on future changes to the MPEP, the question and answer may be applicable in later Editions or revisions.
Section Summary:
This question and answer comes from section 509.04 of the MPEP.  The following is a brief summary of section 509.04.
509.04   Micro Entity Status — Definitions

The 75% micro entity discount first became available on March 19, 2013. This section covers the fees that are reduced by 75% along with the requirements for a certification establishing micro entity status.

The requirements for micro entity status can be met through one of two basis; gross income and the institution of higher education. Both these basis are explained in detail in this section.

This section also covers the parties who can sign the micro entity certification and the continued obligation to determine micro entity status. In addition, this section covers the notification of loss of entitlement to micro entity status along with the correction of errors in micro entity status.
https://www.patenteducationseries.com/wp-content/uploads/2016/05/mpep-podcast-art-800.jpg
800
800
Editorial Staff
https://www.patenteducationseries.com/wp-content/uploads/2014/07/logo-centric-bw.png
Editorial Staff
2017-07-11 08:04:16
2021-05-16 14:08:06
MPEP Q & A 98: Fees Reduced by 75% for Micro Entities