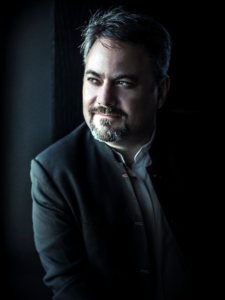 Adam is a Founding Member of Aeon Law, an Intellectual Property law firm. Adam has worked in the IP law profession for the last 25 years. The following is his Q & A interview.
Why did you think this would be a good career for you?
IP law is one of the most positive forms of law practice. Many lawyers see their clients during the worst periods of their lives. IP attorneys get to help creators unleash their genius and bring their creations into the world.
What are the top 3 things you really like about working in IP law?
Working with cutting edge technologies. Helping creators. Working with smart geeky fellow attorneys.
What is one thing you dislike (or that may stress you out) about the work?
People underestimate how challenging it is to get good IP protection.
Do you feel like there are advancement opportunities?
Yes, IP attorneys are often highly valued members of firms and/or companies.
Do you have any tips for people who are looking for their first job in the field?
Get a good technology/science (STEM) education.
Become a great persuasive writer
If you own an IP law firm please share with us your story on how you went from being employed in the field to starting your own firm.
I realized I was a rainmaker and could bring in my own clients. So I took the clients I had and started my own firm and continued to bring in new clients.
Please include any further comments you would like to share that may be helpful for an individual thinking about starting a career in IP law …
Legal writing skills are the #1 skill I look for in new hires. Practice, practice, practice.