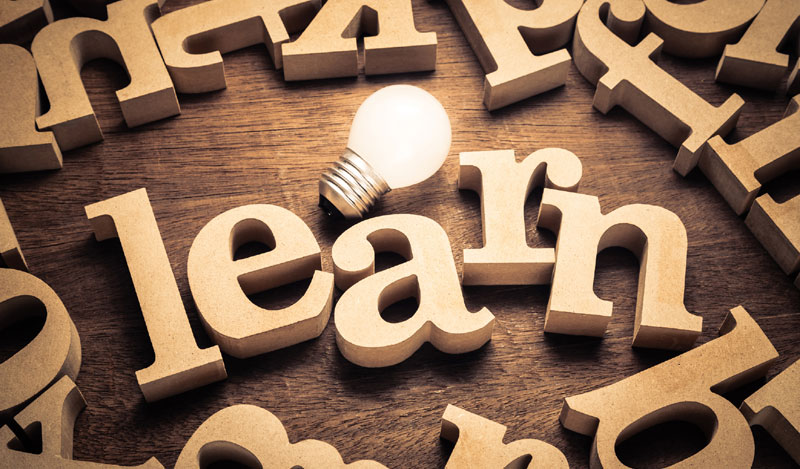 Learning is unavoidable, we are learning all the time, every day of our lives, both consciously and subconsciously. It is an essential and crucial life skill that is necessary for anyone who wants to continuously progress in life. Learning is considered by many the only skill that truly matters since lifelong learning is a vital and indispensable tool for progressing both personally and professionally.
What is Continuous or Lifelong Learning?
Lifelong learning is the process of acquiring knowledge continuously, throughout one's life. Continuous learning involves constantly attaining new skills and expanding your skill set. It helps develop opportunities for future ventures and helps in building you both personally as well as professionally.
Why is it so Important?
Knowledge is widely available and easily accessible now that learning is a necessary requirement for both personal and professional growth. It helps to hone our skills, develop our strengths, and overcome our weaknesses. However, there are other more important advantages of continuous learning as a skill.
Here's how continuous learning can help:
It Helps You Remain Relevant
Learning continuously and constantly brushing up on your knowledge and skills helps you stay relevant. We live in a time where everyone is persistently working towards progressing and moving further up the ladder of success. Not learning new things is going to leave you behind.
Certain professions, such as a career in patent law or the field of medicine for instance, require constant learning and an updated profile for career progression. This can only be possible with persistent learning. Ensure you remain significant in your industry by keeping up to date with new certifications, qualifications, and soft skills.
Prepare for the Unanticipated
Continuous learning helps in preparing you for the unexpected. You can put yourself in the position to better adapt to changes and overcome new challenges and difficulties. For instance, in case you lost your job, your newly learnt skills and newly acquired certifications are going to keep you updated with new introductions in your industry, making it easier for you to find a new job.
Boosts Your Professional Profile
Learning is regarded as one of the most important skills because of how it alone can boost your professional profile significantly. When an individual from any professional field keeps learning new things constantly, he or she keeps improving in the different aspects of that field while also enhancing a few of their skills. These improvements and enhancements help you develop your profile and make you more noticeable in the job market.
Competence is the Key to Confidence
When you're able to learn new things quickly and easily, you feel a sense of accomplishment, which helps in boosting your self-confidence. Confidence is the key to growth—be it personal or professional—and learning new things, keeping up-to-date, and being knowledgeable are the easiest keys to confidence. Learning is important because it enhances your aptitude and hones your skills, making you more adaptable to difficulties and new challenges.
These are all the important reasons why both employers as well as employees consider learning to be the ultimate skill. The more you learn over the course of your life, the more prepared you are for different challenges and the more you will succeed.