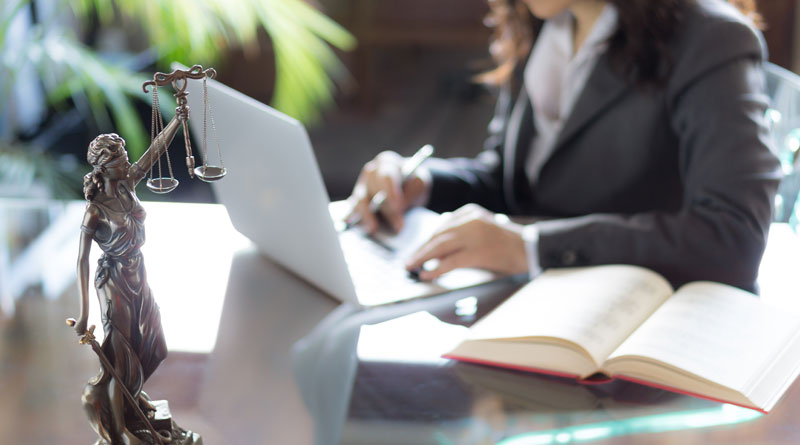 Glassdoor is a database that contains reviews of patent attorney and patent agent law firms. The resource helps promote the firms to candidates doing research and advertise jobs to ideal candidates that may be unaware of the law firms need for personnel.
Here is some information about 12 patent law firms and the ratings they received on Glassdoor. Rating numbers are based on a five-star system.
1. Stoel Rives
The firm's areas of practice includes Intellectual Property. A wide variety of industries are served. Stoel Rives dates back to 1883 and there are more than 360 attorneys employed by the firm. The average review rating for this firm is 3.2.
2. Barclay Damon, LLP
With offices in Syracuse, Rochester, Buffalo and Albany, Barclay Damon LLP has a growing Intellectual Property practice. It has an impressive array of clients including several listed as Fortune 500 companies. This practice received a Glassdoor rating of 3.5 and the reviews lean toward the positive end of the spectrum.
3. Lewis Roca Rothgerber, Christie LLP
The firm has more than 250 attorneys that provide legal expertise to the Southwestern United States, the Rocky Mountains, and throughout California.
Lewis Roca Rothgerber, Christie LLP commits to helping national and local clients with numerous legal challenges. They work closely with clients from early stages of technical development. They offer valuable advice about business strategy and integration that protects Intellectual Property. The reviews for this firm average only 2.5, but one review gave the firm a five out of five rating.
Michael Best & Friedrich
The private practice firm has about 230 attorneys. Intellectual Property is a business legal matter specialty of the firm. Reviews for the firm averaged 3.3. Most comments made were positive.
5. Parker & Lynch Legal
This firm works with top law firms in Boston that want to add a patent agent or patent associate to their firm. The firm is serious about development and training of their patent associates and agents. They are given the opportunity to work with senior attorneys and have regular contact with clients. The firm, like nearly all of the practices listed here, had both positive and negative comments made. The average rating was 3.3.
6. Kilpatrick Townsend & Stockton
This firm has a 3.2 rating. More than 600 attorneys work for the firm. They deliver results-oriented counsel for the Intellectual Property management disciplines.
7. Fox Rothschild
A rating of 2.3 has been assigned to this firm. The firm often provides the opportunity for taking the patent bar exam.
8. Marshall, Gerstein & Borun LLP
This Chicago based Intellectual Property legal firm has more than 85 attorneys who are highly-qualified technical specialists and patent agents. Prosecution and litigation in every area of Intellectual Property law is their specialty. They litigate nationwide, mainly within the federal court system. They obtain trademark registration and patents for clients in the U.S. and foreign trademark and patent offices.
The atmosphere at Marshall, Gerstein, & Borun LLP is business casual. Ample opportunities are provided for socialization between colleagues. They include out-of-the-office functions, special-occasion luncheons, and monthly breakfasts. Associates have generously sized private offices. The culture offers a great balance between life and work. Reviews for this firm averaged 3.7.
9. Lowenstein Sandler
With a diversified client portfolio, Lowenstein Sandler provides patent services that range from startup to research universities and market-leading brands. Clients' work is recognized on the global stage.
The firm works with highly-qualified patent practitioners with advanced degrees in mathematics, biology, chemistry, physics, computer science, and electrical engineering. Patent agents are taught, learned from, challenged, and supported as they grow personally and professionally. The firm has a 4.0 review rating.
10. Sterne Kessler & Goldstein and Fox PLLC
Washington Business Journal and the Washington Post named this firm as a "great place to work" for several years. Based on employee surveys, they average a 3.6 rating.
The firm is a highly specialized, team-oriented, dynamic Intellectual Property firm. It is located in the center of Washington, DC. They understand every element and the role it plays in the big picture of a patent life cycle.
11. Morgan Lewis & Bockius LLP
This firm is a world-leading international law firm that has nearly 4,000 lawyers and staff spread over 30 offices. They have over 150 technical specialists and Intellectual Property professionals. The company rating is 3.2.
It is not a boutique firm. The law office brings considerable resources among the largest U.S. law firms. Substantial resources are offered as they represent and advise on all Intellectual Property aspects that include IP issues with business transactions, outsourcing, and managing services, unfair competition, advertising, Internet, franchises, trade secrets, IP enforcement programs, IP licensing, IP litigation, copyrights, trademarks, and patents.
12. McGuireWoods LP
The McGuireWoods experienced Intellectual Property lawyers help clients develop, exploit, and protect commercially valuable information and ideas including trade secrets, trademarks, copyrights, and patents.
The firm's Intellectual Property strength has a 3.5 rating on the Glassdoor website. Benchmark Litigation named the chair of the Intellectual Property practice as "Virginia Litigator of the Year." Media outlets and legal publications seek insight on IP related legislative developments.
Conclusion
The Intellectual Property practice marries the litigation and corporate lawyers' talents that provide sophisticated, comprehensive solutions helping companies and individuals maximize their business technological and creative endeavors.
Most of these law firms have a Glassdoor rating of 3+. Each has testimonials from clients and other rating agencies that shine a favorable light on them.
https://www.patenteducationseries.com/wp-content/uploads/2018/05/law-firms-800.jpg
445
800
Lisa Parmley
https://www.patenteducationseries.com/wp-content/uploads/2014/07/logo-centric-bw.png
Lisa Parmley
2018-07-19 08:05:50
2018-06-12 09:39:17
12 Highly Rated Patent Law Firms on Glassdoor