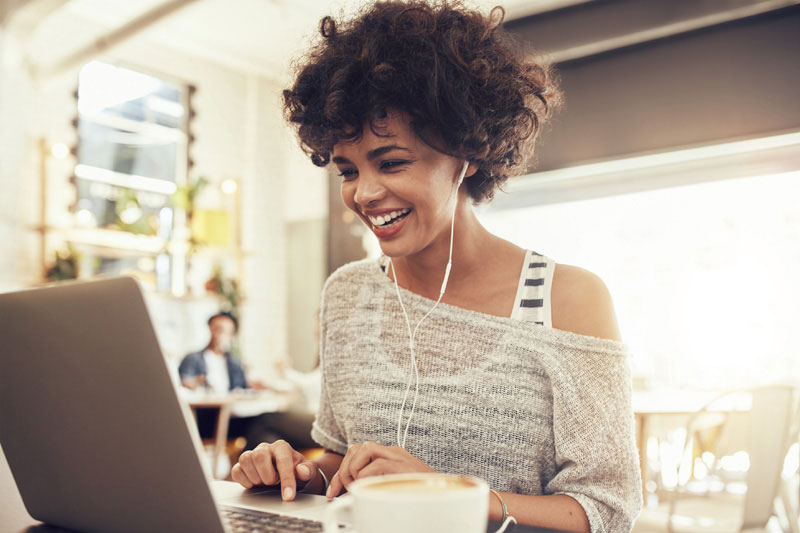 As most first-year law students know, getting your foot in the door at a patent law firm and looking at your first real intellectual property job can feel like a daunting task. When you're first starting out on a summer associate program, finding a job in any field can be a hard process. You have to be able to stand out from the hundreds of other applicants at large law firms and you have to make a lasting impression on the big bosses of the firm.
By gaining on-the-job training on a summer associate program, the second summer of your law school experience can lead to opportunities further down the road like giving you an edge up on others. In addition, it can even possibly lead you to a full-time position once your school is over. So, we've created a list of tips to find a job this summer at a patent law firm.
What are Your Duties as a Summer Associate at a Patent Law Firm? 
First, before you take the plunge as one of the many summer associates around the country, you should have an idea of what your duties will be. Some of your duties will vary from law firm to law firm but the basic duties will remain the same.
Most summer associates get to dive head first into the application process for patents. They learn how to prepare both patent and trademark applications. They also do most of the research needed for cases.
If the law firm is as dedicated to you as you are to them, you might also be invited to attend litigations and even trials dealing with patent law.
3 Tips for Finding a Summer Associate Job
Tip # 1: Contact Your Law School's Career Services Office
Most law schools have a career services office on campus. These offices are dedicated to helping you along your career path. A career counselor will have job listings, including summer associate positions at law firms. They can connect you with the best law firms you're compatible with.
Career counselors will also help you create a solid resume and help you gather recommendation letters from faculty that will boost your chances of a position at a firm.
After you have everything ready and organized, most law firms require you to bid on the position. Bid on law firms that match your credentials but bid on more than one patent law firm. If you've taken the USPTO exam already and you passed make sure you have a copy of your certificate for law firm recruiters.
You can also apply outside of your college's career services office. Referrals and networking are gold in law firms.
Most summer associate spots begin in May and finish at the end of July or beginning of August. It's important you apply early. Most firms will start posting job listings in December.
Tip # 2: Have a Polished and Updated Resume
Your resume, as well as any recommendation letters you've acquired, will help you establish yourself. A well-polished resume is one of the major keys to impressing any law firm.
A cover letter is always appreciated. A cover letter introduces you to the firm. It gives you a chance to go into detail about your qualifications for the summer associate position and what your goals are at their firm. Your cover letter will decide if they bother to look at the rest of your resume.
If you're a current law student, the first thing the patent law firm should see on your resume is what law school you're attending and your grades. If your grades aren't as great as they should be, list other qualifications or prior law work experience you have at the top, even if it was a free intern position.
Always make sure your resume is updated and double check for any grammatical errors.
Tip # 3: Be Prepared for the Interview
First, you need to research the patent law firm that's about to interview you. You want to know all there is to know about that specific firm before you enter that room.
Does the firm work with all types of patent and trademark law? Or do they specialize in a specific field? The law firm could only deal with patent applications and another firm might focus on patent lawsuits. Alternatively, the firm might specialize in particular type of patent from software to electrical.
They need to know you have the knowledge required to do the job. If you've been studying with a focus on patent law, be sure the recruiters know this. They want someone who wants a career in patent law, not someone who will accept a job at any law firm.
Along with researching the firm, you want to be prepared in other ways as well. You want to exude confidence when you're being interviewed. In order to be full of confidence, you need to be prepared.
You need to be ready for any questions they might throw your way. Most of these interviews will be done on your campus and are usually 20-minute screenings. You should also know how to articulate what you bring to their law firm, even just for a summer associate position. Don't be afraid to highlight your strengths and qualifications.
If your interview went well, you should be called back for another interview.
A Summer Associate Position is Your Key to Future Success
Finding a summer associate position at a patent law firm takes commitment and a hard heart. Be ready for some disappointment so you know to apply for more than one position.
Despite any setbacks you may have, the experience you receive while in a summer associate position is worth the headache of finding the right summer job at a patent law firm.