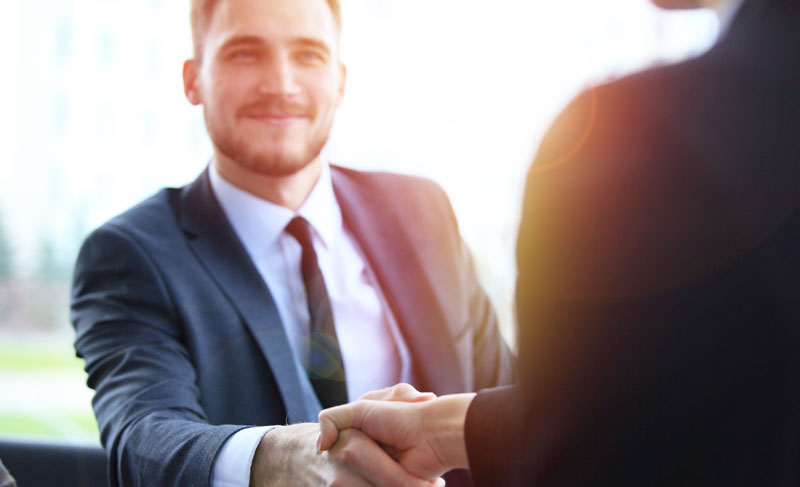 As any good patent attorney or agent knows, impressing your patent law client is your first priority, above all else. All lawyers must work hard to keep their business but, more importantly, through a good attorney-client relationship, you want to make sure your client is satisfied when they leave your office. It is not enough to just have a professional demeanor during the meeting. There is so much more to providing your services and impressing your patent law clients. You also want to maintain a strong attorney-client relationship between for future endeavors.
1. Make Sure You Are 100% Prepared for Your First Meeting
Preparation is key to gaining the business of a client's intellectual property. Therefore, before your meeting even starts and there is any discussion of a patent application, you will want to have spoken to your patent client, either on the phone or through email correspondence. You don't want to walk into your first meeting blind to your client's needs. Listen to what your client tells you when you speak beforehand and take notes on the important issues. You do not have to have all the details but know the basics of your client's invention and their special needs.
As a patent attorney or patent agent, make an agenda covering what you want to go over with your client before the meeting. This will keep you organized and you can lead the conversation. You will not end up trailing off the subject and entering unknown territory. You can lead the conversation to the main points and gather the information you need to get your client their patent. Your time is their money—do not overuse it.
You always want to have your meeting in a conference room booked in advance. A meeting in your office can be quite distracting for you and your client. You don't want the distractions of your work phone ringing or anyone interrupting you during an important meeting. Conference rooms provide more privacy and more focus to discuss the matters at hand.
There is no worse impression an attorney can give to a client than if the attorney is late to a meeting. A client should not have to waste their time waiting for you to show up when you have scheduled a specific time to meet up. You are charging the client by the hour, it is unfair to them. It is also just a rude habit to have, in general. It is understandable if there is an emergency at hand. If that is the case, just make sure you contact your patent client immediately so they know something important has come up.
2. Be Personable and Professional with Your Client
You want your patent clients to trust you above other lawyers and believe in your abilities to help them take another step towards their goals. In order to do this, be friendly and encouraging. They should be able to talk to you about their every concern and every question. You want to be professional but you want to avoid personating a stuffy lawyer with zero interest in the particular person you are meeting with.
At the start of the meeting, it is gracious to offer your client a drink, whether you offer coffee or water. You may have a long haul ahead of you. Make your client comfortable in any way possible within reason, of course.
Listen to your client and take notes at the meeting. Let the client start the conversation so you understand their specific needs. Psychology can play an interesting role during your meeting. You can mirror your client's behavior so they feel at ease with you. This shows your interest in your client's concerns and project, as well as reiterating the fact that you are listening to their every word.
As a patent agent or patent attorney, speak in terms your patent client can understand. This can be a big issue between a patent practitioner and their client. If your client has no knowledge of the law industry, especially patent law, you should not start barking legal terms at them.
Explain to your client what is happening with the patent process in terms they can understand so they know the steps to achieve a patent for your client's creation. Do this as you are having a normal conversation and not in a condescending manner. Your client is not your inferior; they just have different expertise than you do.
3. Pay Attention to Your Clients Needs and Keep Them Updated on the Entire Process
After your scheduled meeting you want to keep in touch with your client often. This does not mean calling your client for every little task you have completed to help them progress through the patent process. However, you do want to keep them updated on the serious issues that arise. This means immediately contacting your client if there is an issue with their patent application or if it has been approved. The more they are in the know, the more comfortable they will be with you in charge.
If your client leaves a voicemail or e-mail, return your client's calls as soon as possible. There are times your client may be concerned or have additional questions since your first meeting. Don't be surprised if you receive a call or email pertaining to their needs. You want to return your client's call within a day or two. It's common courtesy and it gives your client the impression that their needs are your top concern.
These Tips will Leave a Lasting Impression on Your Client
Impressing your clients comes down to the ideology of customer service, much like in the retail world. Serving your client is not much different than the service you receive while you are out on a shopping trip. You want your client to be satisfied and you want them to come back to you for any other legal patent needs as well as referrals they may bring you in the future. If you do not leave a great impression on your new client, they can easily take their needs to another attorney and send their friends elsewhere if they are asked for recommendations.
https://www.patenteducationseries.com/wp-content/uploads/2018/05/working-clients-800.jpg
487
800
Lisa Parmley
https://www.patenteducationseries.com/wp-content/uploads/2014/07/logo-centric-bw.png
Lisa Parmley
2018-06-21 08:05:09
2018-06-12 09:17:16
3 Tips for Working with (and Impressing) Your Patent Law Clients