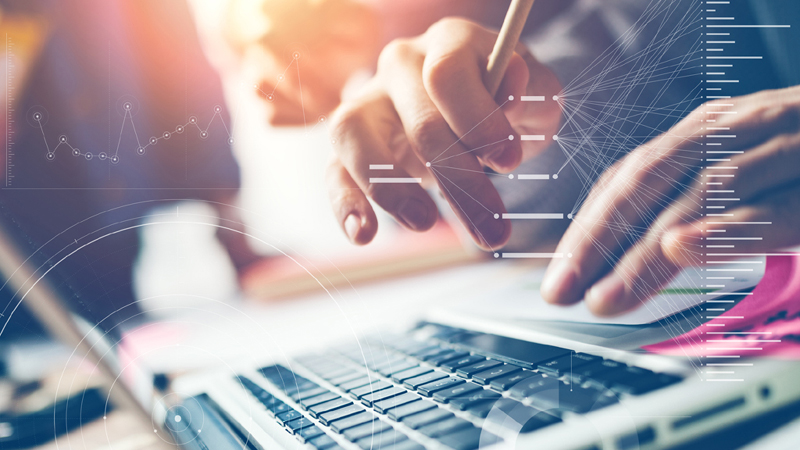 A patent paralegal, also often referred to as an intellectual property paralegal, is a career path you can choose to take if you're interested in patent law, trademarks, copyrighting, and trade secrets.
Patent paralegals can't legally perform law but they are a strong asset for patent lawyers and their clients. They're beneficial in many of the steps it takes clients to receive a patent as well as helpful with disputes and keeping connected with clients.
Patent agents and attorneys now need more and more patent paralegals to assist them. So much so that it's now considered a job in high demand with growing opportunities. This is mostly thanks to the boom in technology. And the best part? Patent law paralegals are one of the highest paid paralegals in the U.S.
Read on to find out a little more about what a patent paralegal does to make a patent attorney's job (and his or her client's life) run smoothly as well as the requirements you'll need to become a patent paralegal.
What Exactly Does a Patent Paralegal Do?
Though patent paralegals can't perform law, they possess several skills needed to help patent attorneys and clients. Their duties include:
Helping clients with the patent application process including letting patent attorneys/patent agents and their clients know of any application due dates.
Reviewing a client's application for any mistakes that need correcting or any missing information that's needed for a patent.
Electronically filing the patent application and other important forms and documents with the USPTO.
Making sure policies and procedures are being used correctly.
Helping to organize appointments with clients and keeping track of important court dates and impending deadlines.
Researching vast amounts of information needed for each individual client's case including making sure the client's intellectual property hasn't been copyrighted by another person or company beforehand.
Helping with intellectual property litigation if someone infringes on a client's copyrighted ideas and/or logos by drafting pleadings, conducting interviews, and preparing exhibits for court.
In many offices, they also help with basic office and administrative duties.
They're often the point of contact between patent lawyers and clients and they maintain a healthy relationship with the client, which includes addressing any additional needs to the patent application process and addressing any questions or concerns a client may have.
Tracking billable time spent with clients.
Patent paralegal salaries differ from state to state and office to office. However, a new patent paralegal is usually paid between $40,000 and $50,000 a year. Those with a stronger education and more experience in patent law tend to make between $60,000 and $80,000 a year.
Patent Paralegal Education
To become a patent paralegal you need at least a two-year associate's degree in a paralegal program. This is a bare minimum requirement for most patent law offices and for the U.S. Bureau of Law.
There are offices out there that may keep you in consideration for hiring if you don't have the education but have plenty of experience in patent law.
Many students are getting their bachelor's degree in paralegal studies instead of an associate's degree. This is so they can stand out from other applicants applying for jobs at big offices, small offices, and even the government.
While in college, you will need to take classes that specialize in the patent process, trademarks, and intellectual law. Some colleges let you receive a bachelor's degree in paralegal studies that focus on patent law but this isn't offered at many educational institutions.
If you've already spent 4 years studying in a different field but you want to start a career in patent law, there are certification programs you can take to become a patent paralegal.
If you take this route, you'll want to make sure to take a certified program that's approved by the American Bar Association. That will be one of the first things an office will look at when they see a certified program on your resume.
These certification programs will teach you the necessities on trademarks, patents, trade secrets, and copyright infringements among many other subjects pertaining to patent law. They also teach you to know your way around a patent application.
There are also advanced certification programs for those who have already received a degree in the patent paralegal field. These programs help you hone in on the skills you've learned so you can master them.
There are 2 major paralegal organizations that can certify paralegals: the National Association of Legal Assistants and the National Federation of Paralegal Associations.
Patent Paralegal Experience
You need experience alongside your education to become a well-rounded patent paralegal that everyone wants to hire.
Some patent law offices may consider hiring you as an intern while you're receiving an education in the patent field. The downside is that these are typically unpaid internships.
Though unpaid, these internships give you insight into the patent process. They can give you the hands-on experience of working in a patent office and with clients and companies. Working as an intern will give you the experience in this specialized field that no classroom ever can.
Internships also work as a great networking experience for bigger and better job opportunities after you graduate in the future. You will get to know people from different offices or the office you work for will want to hire you on as a paralegal after you graduate.
Conclusion
Becoming a patent paralegal doesn't require an expensive Ph.D. or a monstrous plan. You can up your career and up your income with a few years of school and some experience behind you!