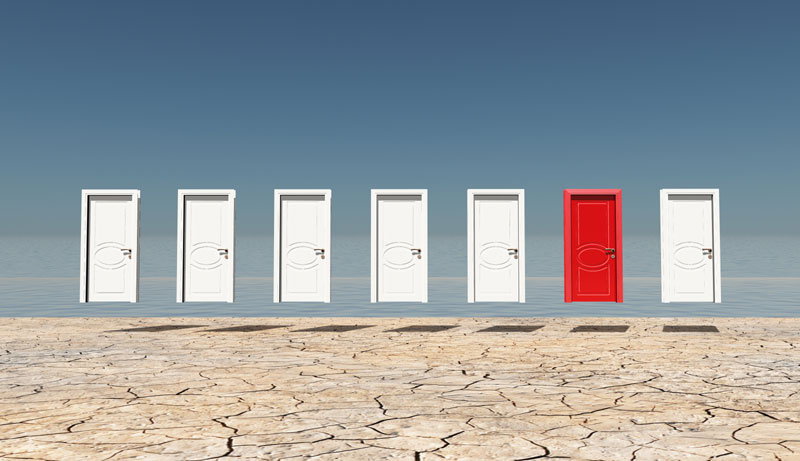 Intellectual property industries account for more than 38 percent of the country's gross domestic product. IP plays a crucial role in American life. Intellectual property law protects people's claims of ownership on works of art, inventions, and ideas.
IP attorneys are aware of the demand for their skills. Experts note practicing IP law is an opportunity to be involved in a human creativity industry. Commercial legal jobs are rapidly expanding, especially in the high-tech sector.
There are a significant number of disputes that exist between international companies and the U.S. that involve international litigation. The legal field is becoming central to major United States policy disputes.
IP law dealing with patents, copyright laws, and trademarks has become a dynamic area of law. Congress frequently proposes revisions to the U.S. intellectual property laws. The number of Supreme Court cases is growing.
Law school hopefuls that enjoy entertainment, art, or science may find IP law an attractive option. Because trademarks, trade secrets, copyright laws, and patents are invaluable to businesses, intellectual property law is essential for the future.
IP law schools vary in the quality of intellectual property law preparation. Therefore, deciding where to apply and attend are important decisions.
A school's reputation and ranking represent significant decision-making process components. However, they are not the only considerations. Schools that have slightly lower overall rankings may offer an exceptional IP law program. Listed below are three signs of a quality IP program.
Courses
Review the available intellectual property courses. You need classes that explain how to:
Apply for patents.
Challenge patents.
File lawsuits that allege a violation of patents.
Look for IP law courses that discuss how U.S. law differs from other countries. This is marketable knowledge. Prospective attorneys use this information as lawyers for clients that need trademarks, copyright, and patents in multiple countries.
Future business attorneys need IP courses to understand and be able to flag potential problems for companies they represent. Students pursuing trademark law should consider relevant classes in addition to regularly-offered patent courses.
Training
In the current economy, it is crucial to obtain hands-on, pragmatic experience to supplement classroom education. Conduct due diligence in regard to the career services office of each school.
Determine how robust they are; the amount of personalized assistance that can be expected; and how much the staff is dedicated to law firms, the public sector, and the nonprofit sector. The ideal choice has a substantial portion of the staff focused on areas of interest to you.
An exceptional law program provides internships, clerkships, practicums, and clinics that allow students to receive field experience. Applicants should target schools offering experiential learning opportunities in the area of IP that is of most interest to them such as copyright, trade secrets, patents, or trademarks. Writing and publishing articles on a particular IP specialty for an intellectual property law journal is valuable. Applicants should look for law schools that provide legal IP writing opportunities.
Patent lawyer, John Kappes, recommends prospective law students look for IP programs that participate in the USPTO Law School Clinic Certification Program. The program allows students supervised opportunities to help with federal trademark and patent applications.
Networking
Do not overlook a school's networking avenues. Jackson & Lowe Law Group managing partner, Waukeshia Jackson, feels the ideal law school has recruiting relationships with local IP law firms.
These firms offer internships or summer work as opportunities for students to gain experience. A community of active, local intellectual property attorneys attending networking events is helpful.
Relationships can start developing early when there is a community of intellectual property professionals around the school. Students can make connections and possibly find a mentor. Connections open doors for employment opportunities.
Also Consider
Other key factors to consider are the location and the campus. Unless you are going to attend a top 25 school, location is essential. Decide where you would like to live after finishing law school.
Aim for a school in that geographic area. You will have access to more job opportunities. The majority of law firms that recruit at a school are local firms. There is a more extensive alumni network available if you stay in the region. For example, if you go to law school in Chicago but live in Boston, Chicago connections will not be beneficial in Boston. Cross off any school in a state that you do not want to reside.
Only so much can be learned about a campus through flashy websites and glossy brochures. Discover what the community and culture are really like by visiting each school campus that you are considering.
Talk to students about the environment. Ask about competitiveness and the weekend social scene. Explore housing facilities by looking into on- and off-campus options. Experience extracurricular activities that peak your interest. The school's website will list student organizations.
Attending a meeting will be revealing and informative. Get in touch with recent alumni. Their memory of  the school is fresh in their minds. You can gain insight into the IP program, which professors they liked, and who to stay away from.
You will need money for tuition and fees, room and board, and other miscellaneous expenses. Loans taken out for graduate programs take years to pay back. Minimize debt by considering public law schools in the state you reside if they meet the three criteria of quality.
Points of Interest
Patent law is unique among the types of intellectual property careers. Patent value is determined by the scope of claims the USPTO grants. Practitioners who want to prosecute have to qualify for and pass the required patent bar exam. Aspiring students should investigate employments prospects from attorneys in their field.
https://www.patenteducationseries.com/wp-content/uploads/2018/05/choose-800.jpg
461
800
Lisa Parmley
https://www.patenteducationseries.com/wp-content/uploads/2014/07/logo-centric-bw.png
Lisa Parmley
2018-06-28 08:05:53
2018-06-12 09:27:12
How to Pick the Right IP Law Program