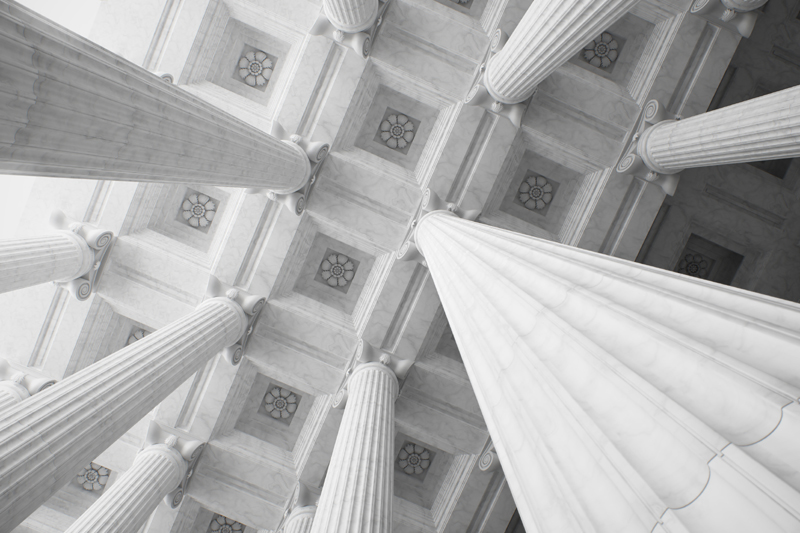 As long as people have good ideas, the need for patent professionals will exist. The field of patent law is fast-paced. With patent law, there are choices of practice types. The landscape for technical specialists, agents, and patent attorneys has changed considerably over the last two decades.
Hiring practices have also changed over the last decade or so. The job market, across the board, is excellent. Law firms need people who are experts in computer software, chemical processes, electronics, and biological/bioengineering.
Opportunities are available for scientists from any discipline. It is commonplace for employers to hire Ph.D.'s in biotech patent law. A patent agent is licensed to prepare and process patents. The career does not require a law degree.
Prosecutors write and process applications for patents that are submitted to the Patent and Trademark Office that grants patents. Administrative judges for the United States Patent and Trademark Office handle patent disputes.
There are many factors to consider when pursuing a career in patent law. They include where you want to work or live and the skills you have to offer an employer. If your calling is patent law, decisions about going to law school or diving right in as a technical specialist or patent agent have to be made. Whatever the choice, patent professionals have a bright future.
Role of a Patent Examiner
A patent examiner has two duties: issue valid patents and act as the public's advocate. When issuing valid patents, the examiner helps applicants identify the allowable subject matter. Patent examiners make appropriate objections and reasonable rejections.
As the public's advocate, the examiner ensures the file wrapper record is clear and complete. Prosecution before the Patent and Trademark Office is not meant to be adversarial. Patent examiners conduct a cooperative investigation between the applicant and examiner that ensures the applicant receives a patent that is per patent law and for only that which the applicant is entitled.
The patent examiner provides assistance and service to customers outside and inside the U.S. Patent & Trademark Office. Examiners serve as judges on the patentability of inventions concerning the conditions for patentability outlined in the Title 35 of the U.S. Code.
They determine whether an application adequately defines the bounds and metes of the claimed invention. The scope of the claim is determined. Notices of Allowance or Abandonment are issued by patent examiners who ensure all pertinent procedural steps required to obtain a patent are in compliance with application prosecution.
Job Description of a Patent Examiner
Patent examiners ensure patent applications conform to requirements. Every application is investigated to determine if an invention is described clearly and used appropriately.
The examiner undertakes manual searches of earlier publications to establish the novelty of an invention. Patent examiners consider technical issues related to an invention.
The application, along with the search results, is published. Examiners produce search reports and send them to applicants and patent agents. Patent examiners act as liaisons with applicants and agents in matters of dispute resolution. They follow appeals to the conclusion, which may be a court hearing.
Career progression occurs through a change in employment, promotion, or movement to patent attorney work. Patent offices employ patent examiners. Opportunities are advertised in scientific or technical publications, in newspapers, and online. Speculative applications are valuable. Patent offices typically keep a record of people who express interest in a position and inform them when vacancies become available.
Education
The basic qualifications of a patent examiner include earning at least a Bachelor's degree in science or engineering. Successful completion of a four-year course at an accredited university or college leads to a bachelor's, or more advanced degree, that has specific course requirements or a major field of study in a variety of science and engineering disciplines.
The level of education determines placement on the pay scale. Bachelor's degrees are the lowest level or grade for Patent Examiners. High GPAs may place the potential examiner at a more advanced step. A Master's degree will earn more for someone hired as a patent examiner. The starting pay of Ph.D.'s or those with extensive experience in the industry is higher still.
The USPTO sponsors an unpaid program for externs to gain patent experience. It offers volunteers the opportunity to learn what it is like to become a patent examiner. They gain first-hand knowledge of patent practice responsibilities and decision-making processes.
Background of Patent Examiners
The history of the patent examiner dates back to Thomas Jefferson. The Patent Act of 1790 required the attorney general, secretary of war, and the secretary of state to consider patent applications.
Jefferson served as Secretary of State and was an inventor. He had a leading role in patent application consideration.
A patent examiner today must be a U.S. citizen. Examiners are grouped into specialties. When a patent application is filed, a classification is assigned and randomly given to a patent examiner within the specified class.
Examination is the chief responsibility of the 8,000 currently employed patent examiners for the U.S. Patent and Trademark Office patent division. The ideas that are deemed clever, new, and useful enough to be patented are granted patent applications.
An idea that is granted application becomes intellectual property. The idea is no longer available for a patent to anyone else who may think of it. The patent owner has exclusive rights, at least for a time. Currently, the time is 20 years.
Salaries of Patent Examiners
A Patent Examiner position ranked 37th in popularity in 2016 as a job in the U.S. Government. In 2016, patent examiners hired by the USPTO had a mean salary of $114,753.
Government Patent Examining salaries are classified under a General Schedule payscale. GS-6 is the minimum pay grade and GS-15 the highest pay grade attainable within the job series. The salaries listed on the pay scale are base scale. The actual salary may be higher based on the location of employment.