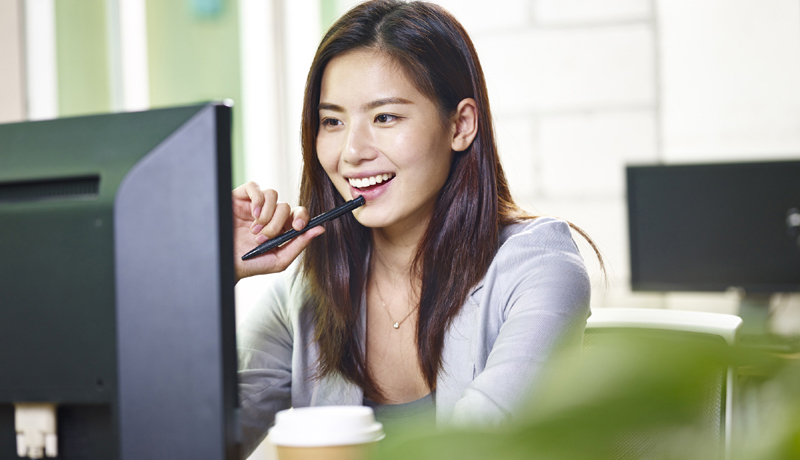 Patent attorneys represent clients who are seeking patents and all legal matters that relate to obtaining a patent. Patent law is a great area of law for paralegals. It involves doing a lot of paperwork, preparing a lot of documentation, and performing a lot of research.
If you're a paralegal and are thinking about pursuing a career in patent law, you might be wondering how to craft your resume to pique the interest of potential employers. Whether you're new to the profession or you've been working as a paralegal for a while, here are some things you can do to make sure your resume stands out from the crowd.
General Tips
If you're fresh out of college or out of a paralegal studies program, there's a good chance that this is the first resume and cover letter you're putting together so we'll cover some of the basics first.
Your name, mailing address, phone number, and email address should appear at the top of your resume in a common, easy to read font. To make sure your name stands out, it can be larger than the rest of your contact information or written in bold.
Try to keep your resume to one page if you can. If you're just starting out and don't have a lot of work experience, this shouldn't be too difficult to do but it's a good rule of thumb to remember as you advance in your career.
Remember to use action verbs whenever you can to describe your experience. Here are some great ones that are applicable to being a paralegal: assisted, attended, coordinated, collected, created, edited, maintained, gathered, reviewed, wrote, participated, and researched.
For Your Career Objective
This section is pretty common to every resume and cover letter. It's important because it tells the employer exactly what you're looking for and lets them know right away if they should continue reading your resume. One of the trickiest things about writing your career objective is that it should only be one sentence long. This is mostly to save space to stick to the one-page rule but also in part so that the person reading the resume can get a sense of what you're looking for quickly. That means it has to be as specific as possible.
If you're new to the paralegal profession, a good example of a career objective is as simple as, "Recent graduate in legal studies looking to secure an entry-level position as a patent paralegal." If you have experience in other areas of law, you can allude to your experience in this statement by saying something like, "To secure a position as a patent paralegal in a supervisory position" or, "To secure a position as a patent paralegal with a law firm that has a position available for an experienced legal professional looking to expand into other areas of law."
What to List under Education
For new graduates, this is the most important part of a resume because work and real-life experience will be somewhat limited. Make sure you list your school, the degree or certificate you obtained, your major, and when you graduated. You can also list the names of courses you took throughout your time in school that specifically dealt with patent law to show prospective employers that you do have some education about their particular field of law.
For patent law, skills like research and writing are much more important than trial related experience. You can also include things that show you have experience with these skills outside of the legal profession. For example, did you write for your college newspaper? Were you involved in any leadership activities? What duties did you have in these positions? Did you do research for any in-depth articles or put together a newsletter? Anything that shows initiative and leadership that makes you stand out should be included here.
If you've been working as a paralegal in any field, you should still include the basics about your education: the name of your school, type of degree, date of graduation, etc. Since your work experience is more important at this point in your career, you can stick to the basics and even put this section at the end of your resume if you prefer.
What about Experience?
If you're fresh out of school and had any kind of internships during school, this is the place to include that information. Focus on your duties as well as what skills you learned while you were there. If you had more than one internship, they should be listed with the most recent one at the top of the list.
For experienced paralegals, this is the most important section of your resume. It's where you really show prospective employers what you can do. Past jobs should be listed in reverse order with the most recent at the top. Include the company name, your position, and dates of employment. Then, list your responsibilities. If you worked in patent law in the past, finding relevant skills to list should not be a problem. If you're coming from another field of law, emphasize the research, writing, and organizing you were responsible for.
The Right Skills
The skills section is where you highlight any technological experience you have. This is one section where new graduates might be a little ahead of the game since most education now relies on technology in a way it didn't a decade or two ago. List any sort of technology that you feel truly comfortable with using, whether it's basic things like Microsoft Word, Excel, or PowerPoint or those that directly relate to law, like CaseMap of Abacus Law.
This is also the place to mention any special skills. For example, if you're fluent in a second language, you can mention that in the skills section.
Make sure you don't exaggerate your skills. Moreover, be truthful in every section of your resume and honest when evaluating your own proficiency to make sure you're starting out on the right foot with prospective employers.