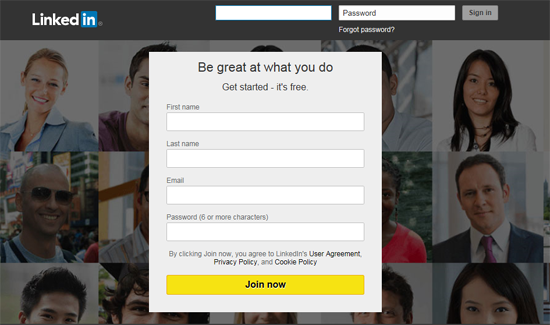 As with most social networking like Twitter and Facebook for everyday communication, LinkedIn has quickly become an indispensable resource for professionals in almost every field—and that includes intellectual property. By using the latest technology, their growth has been fast and impressive with 467 million members in late 2016.
To get the most out of LinkedIn, it's not enough to simply have a standard law firm profile. You have to engage and interact to start seeing the benefits. While it might seem a little more obvious how this networking can help in the business world, even patent practitioners can benefit from using the site more effectively.
As easily as you would upload photos and share on Twitter or promote your work-life balance on Facebook, here are some simple tips on how to use this computer-mediated communication to your advantage and what you should do to make sure your profile is put to good use and your law firm is put firmly on the map.
Connect with the National Association of Patent Practitioners (NAPP)
The NAPP is a nonprofit organization whose goal is to support patent practitioners. Their mission is to not only provide a space for professionals in the industry to the network but also to provide education and help practitioners advance in their practice. They encourage connecting with them via LinkedIn.
By connecting with them, you'll not only be able to connect with other patent professionals for advice, support, and educational opportunities, you'll by extension be connected to everyone in their network. This can make you more visible to the people who are coming to LinkedIn to find a patent professional. Think about it, if someone is posting a job or has an opportunity for someone in the field, the NAPP page is a great place to start looking for candidates.
Connecting with the NAPP via LinkedIn is also a great way to stay informed about conferences, continuous learning opportunities, and other events celebrating the profession. If you're looking for a way to network specifically with other patent practitioners to mutually benefit from shared knowledge and experience, this is a great place to get started.
Don't Forget about Inventors
Because inventors are your clients, it's useful to understand how they use LinkedIn so that you can increase your chances of finding someone in need of your services.
One of the ways that inventors used LinkedIn is to promote their inventions. In fact, it's often one of the primary ways they do so. This presents a golden opportunity for someone in patent law because with every new invention comes to the need for a patent. In short, reach out to inventors who are in need of your services. You just might find a new client.
Another thing to consider is connecting with inventors who you've worked with in the past, especially if you had a good working relationship. This is an awesome opportunity to make more professional connections. Chances are, the inventor you worked with is connected to other inventors who will all need a good patent professional. If you have a good relationship with an inventor you're connected with, you can even ask for an online introduction. Being able to connect with potential clients quickly and easily is a major benefit of this online professional network.
Making Your Profile More Effective
In order to draw the attention of other people in the field and to make sure you stand out when someone is looking to network, there are some things you can do when creating your profile that will give you an edge.
Make your specialty front and center. The headline of your profile gives you a brief space to tell the world who you are. Remember, people are going to be searching by keyword. If you're a patent professional in the biotech field, you want to be in the top of the search results when someone searches for "biotech patent professional."
Make your profile about them. You're trying to sell yourself to potential clients and even companies that you would one day like to work for. Make it clear why you are the candidate that they can't live without.
Get involved in groups. Join as many as you can that are related to patent law, inventing, and your specialty. And don't forget local, alumni, and human resource groups, too. Don't just ask to be a member, engage in discussions where you can demonstrate what you know.
Post relevant updates regularly. If you post every day, it will keep your profile at the top of the feed which makes you easier to find. After all, isn't that what it's all about?
Keep your profile up to date. If you learn a new skill, add it. Did you successfully acquire a patent in a field that's not your specialty? Get a new position? Move to another company? Always update these things regularly so your profile stays current.
Connect with as many people as you can but think about whom you connect with. These might seem contradictory, but you don't just want to connect with everyone you've ever known. Remember that if you apply for a position, the person looking at your profile is going to see the connections you have in common. It's best not to have connections with people who don't have a full profile or are inactive. The common connections might be asked to vouch for you. At the very least, they'll say something about who you are professionally.
Ask connections for testimonials. This goes back to understanding how inventors use LinkedIn but it's so important that it should be mentioned again. Client testimonials are extremely important, whether you're reaching out to new prospective clients or looking for a position at a new firm.
Interaction is Key
As you can see, LinkedIn offers you a lot of opportunities to network and use your connections to advance your career. By staying active on the site and paying attention to the network of people you're connected to, you can really put LinkedIn to good use.
It helps you stay relevant and, if done right, can put you front and center when someone is searching for an expert in your field. By making sure your profile is attention-grabbing and your connections work for you, you'll quickly be on your way to finding new clients or even your dream job.
https://www.patenteducationseries.com/wp-content/uploads/2018/05/linkedin-homepage.png
325
550
Editorial Staff
https://www.patenteducationseries.com/wp-content/uploads/2014/07/logo-centric-bw.png
Editorial Staff
2018-06-07 08:17:56
2021-05-16 19:27:28
Patent Practitioners Guide to Being More Effective with LinkedIn Connections