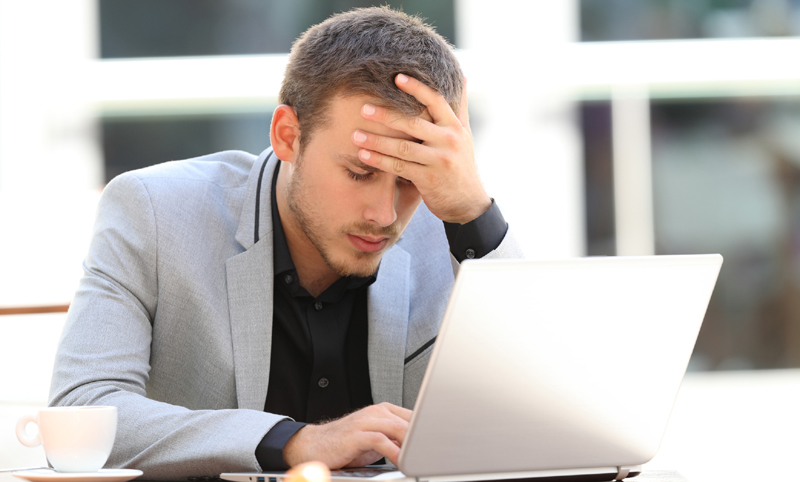 If you're thinking about getting into patent law, then you probably already realize gaining the right degree or degrees is a priority. Patent agents have a minimum of a Bachelor's degree. Patent attorneys have a Bachelor's degree in science or engineering plus a law degree. Many patent agents and patent attorneys have much higher than a Bachelor's degree. Often, these professionals will have a Master's or even PhD to add to the mix.
So if you're planning on becoming a patent agent or patent attorney, you may need to consider more education, which often requires student loans.
Finding the money to attend college is often stressful. It's not a cheap venture and few of us have the cash on hand to pay for ridiculously priced textbooks and four years of tuition or even worse, law school.
Since tuition is rising every year, most college-bound individuals turn to student loans or other financial aid to finance their education. The problem is most people are unaware of what student loan debt truly entails and the issues that can come up in the future.
Most of us make the same tragic mistakes when it comes to our financial aid. We're going to discuss how to avoid these mistakes so you can take bigger and brighter steps towards your future.
Mistake #1: Disregarding Community Colleges
When college-bound, we all dream of spending a few years at an expensive, well-known university. Depending on your degree and major, community college for the first two years of your education may be your best choice. There are many reputable community colleges that charge you a decent price for an equal education.
If you've already earned your 4-year degree and are considering a Master's, PhD, or a law degree, then a community college is not going to have anything to offer you. In that case, depending on where you live, you may be able to enroll in an in-state college or university and save yourself a lot of money.
Coming hand in hand with deciding on a college, deciding your major is also of utmost importance. Your degree needs to advance your career not lead you further into debt. Is there actually a return investment on the degree you're going for?
You might not need that Master's or PhD to get the job you want, but a law degree will pay-off in the future. So make sure you're going for something you really need.
Mistake #2: Borrowing Private Loans Instead of Federal Student Aid
Private loans should always be the last resort. You should start with applying for scholarships and grants, first and foremost. It goes without saying but the more money you can get for your education that you don't have to pay back, the less debt you have to deal with in the future.
After applying for as many scholarships that you can, your next step will be checking out federal student aid. FAFSA is your best bet at cheaper loans with simpler repayment terms. Federal loans also have a three year deferment after your graduation.
A deferment allows you to stop payment for a short period of time or decrease the amount of your monthly repayments. Deferment can come in handy but shouldn't be the first choice.
Federal loans also have death and disability discharges in case serious circumstances stop you from repayment. If you pass away, your loans don't fall on anyone else and if you are unable to work, you may not be required to pay off your debt. Private loans don't have either of these options available.
If you are unable to cover the entire cost of your tuition through scholarships and federal loans, then you should shop around for the best private loans.
Mistake #3: Not Shopping Around for the Best Rates
If you do go the route of private loans, it's imperative that you don't pick the first loan you come across. Many private lenders advertise low-interest rates but the truth of the matter is that very few students qualify for these low rates. Private lenders can set their own rates and fees and they can be subject to change.
It's also extremely important to know the difference between fixed interest rates and variable rates. Fixed interest rates will never increase or change whereas variable interest rates can and usually do change over the years.
Mistake #4: Don't Choose the Wrong Repayment Plan
Your repayment plan should be chosen carefully. Important factors to consider are how much you can afford to pay per month and how fast you want to pay off your debt. If you don't choose a repayment plan, you can be put on a 10-year plan in which interest accumulates daily.
Mistake #5: Don't Borrow More than You Need
Under no circumstances should you apply for the biggest loans just because you may qualify for them. You must never forget that the money you are receiving is not free money. Every penny must be paid back and at a higher interest rate. Therefore, minimize your loans.
Don't spend the money you receive on living expenses or shopping. This money needs to go towards your tuition and your textbooks. Nothing extra, nothing more!
Mistake #6: Don't Cosign Your Loan
Cosigning a loan seems enticing at first but you should never drag another person into your debt unless you are positive you can repay the loan. A cosigner is considered a co-borrower. This means if you miss a payment or simply ignore your responsibilities, your bad decisions fall onto your cosigner. They are just as much obligated to repay that loan as you are. This can ruin not just your credit score but theirs as well.
Mistake #7: Forgetting to Keep Your Contact Info Up-to-Date
If you move, keep your loan lender up-to-date. Even if you aren't receiving information on your loans because you didn't contact them on your move, your interest is still accruing. Going into default means your wages can be garnished, you won't receive your income tax refunds, and even your Social Security benefit payments can be taken from you.
Mistake #8: Don't Refinance Federal Loans
It's best to forget refinancing your loans, federal included. Refinancing loans means you a creating a new loan. Federal loans become private loans. As we've seen before, private loans don't have the protections that federal loans do.
Mistake #9: Late Payments or Missed Payments
Late or missed payments will affect your credit score. A horrible credit score leads to difficulties down the road if you want to finance a home or a new car. If you are having difficulty keeping up with repayments, contact your loan lender as soon as you are able. They may offer to reduce that monthly payment.
Mistake #10: Postponing Payments
Postponing a repayment should be a last resort. Most postponing of repayments will deal with deferment or forbearance. Both of these options only hurt you in the long run. Even under a postponed payment, your interest is still accumulating. This means when you begin to pay it again, your interest may have doubled during the down period.
There Is Hope
There are other ways to get ahead with your student loan debt. If you can, start payments while you're still in school. Pay more than your monthly repayment plan if possible and set up an automatic payment plan so you never miss a month.
The worse outcome of not taking your loans seriously is drowning in debt in your future. Nobody wants to be paying off student loans well into their 60's, unable to buy a home or unable to send their own children off to college. It's easy to get caught up in the whirlwind of education and debt without understanding what the consequences are.
Do your research when you're applying for loans. Your future can be bright if you take the right steps!
https://www.patenteducationseries.com/wp-content/uploads/2018/05/loan-mistakes-800.jpg
482
800
Editorial Staff
https://www.patenteducationseries.com/wp-content/uploads/2014/07/logo-centric-bw.png
Editorial Staff
2018-05-24 08:15:03
2021-05-16 19:27:04
Top 10 Student Loan Mistakes to Avoid