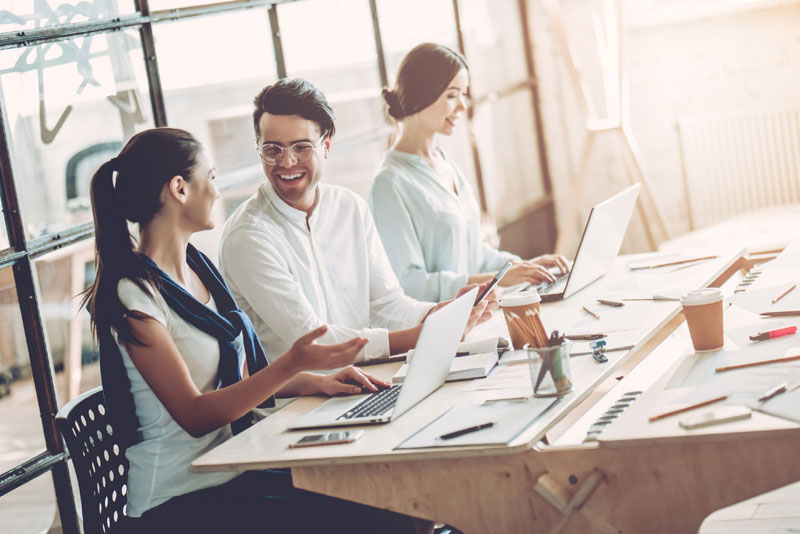 As most law students know, it's never too early to start networking and building connections as it can only help you as you advance in your career. Here are some tips to follow to make sure you get the most out of the opportunities presented to you in law school.
Understand That It's Not all about Employment
Networking, whether it's face-to-face at networking events, social networking, or even meeting attorneys from a law firm during on-campus recruiting, isn't about the short-term goal of employment. It's meant to be a way to build lasting connections that may help you in the trajectory of your career. Aim yourself toward people who have had the sort of career that you're hoping for and reach out when and where you can.
Sometimes, you might make contact with someone for the first time while searching for employment but it might not be in the way you think. For example, if you inquire about a position at one of the many networking events and are told there are no openings, ask the attorneys of the law firms if you can come in to learn more about the company's mission or if they'd be willing to let you come in and shadow as a supplemental activity to your studies. The worst they can say is no but if they say yes, you still get your foot in the door long enough to make an impression.
Take Advantage of Resources on Campus
One of the best ways to network on campus is with professors. The problem is that you can't expect every professor you have to be willing to help you out. If you had a particular bond with one or if you worked closely on a project together, it's likely they'll be willing to help you out in the future if they liked your work. Remember, most professors have taught a lot of graduates before your class came along and know a lot of people in the field. You never know when this can come in handy in the future.
Another way to network on campus is by joining student organizations. Not only will you get to know the classmates who will be working in the same field as you in the future, you might also gain exposure to more events.
If there are any speakers or workshops happening on campus where professionals from your field are likely to be, make sure to attend. Even if you're just sitting through a lecture, you never know who will be in the audience or at the reception afterward.
Make the Most of Your Interactions with Alumni
This is one of the easiest ways to begin building a professional network. Why? Because you have a shared experience that you can draw upon.
Some law schools offer programs that pair students with alumni as a sort of mentoring program. If you are lucky enough to attend a school with such an opportunity, take advantage of it! There are also events and lectures where alumni return to share their knowledge or just spend time on campus. If students are welcome at such events, it's the perfect place to try to start up a conversation.
While it might be a little overwhelming to approach someone that's established in your field, it's best to push any nervousness aside and jump right in. You'd be surprised what a simple "hello" and introduction can turn into. Remember, they were once in your shoes and know that you're looking for guidance and career advice. It's likely they'll take the lead in the conversation but that can't happen if you don't have the nerve to offer an introduction and a handshake.
That said, it's important not to imply that you're only looking for an employment opportunity. That's an easy way to make everyone feel uncomfortable and puts alumni in a tough spot. Instead, ask for advice. Talk about a professor you may have had in common or a class that you particularly liked. If you feel the conversation went well, it's okay to ask for a referral or exchange emails in the hopes that a career opportunity could appear in the future. Just don't make them feel like the whole conversation has been about them giving you a job.
Don't Get Discouraged
If you only have a few people on your list, don't give up. Networking takes time and the further you get into your career, the more exposure you'll have to other professionals and your connections will begin to multiply.
How to Start
Once you've made contact with people, you might not know what to do next. Here are some ideas.
Email your contacts and ask for a meeting, but make sure they know you're not asking for a job interview. It's best to say that you were hoping to meet to get some advice, constructive criticism, or feedback on your resume.
If they agree to a meeting, come prepared. Know what you want to discuss and the questions you want to ask before you get there so as not to waste anyone's time.
Ask your contact if they can refer you to anyone else who may be willing to sit down and talk with you in the same manner.
Keep it short. Aim for about 30 minutes, then try to wind it up. If your contact wants to talk more, they will invite you to stay. Be respectful of their time.
Send a thank you email within 24 hours. If they respond in a manner in a way to keep the conversation going, it's fine to continue emailing back and forth but let them be the one to make that call. If you get a terse response that doesn't warrant a reply, it's still acceptable to send a follow-up email with updates about your employment. Thank them again and let them know that their advice helped you find a position.
It's Never Too Early to Start
Law school is about more than just your studies. It's also the perfect time and place to begin building a network that can help you further along in your career. The truth is, there are opportunities in law school that you won't find anywhere else. It's important to make the most of your time by putting yourself out there and making connections.
https://www.patenteducationseries.com/wp-content/uploads/2018/08/networking-law-school-800.jpg
534
800
Editorial Staff
https://www.patenteducationseries.com/wp-content/uploads/2014/07/logo-centric-bw.png
Editorial Staff
2019-06-18 08:02:21
2021-05-16 19:14:54
Tips for Networking in Law School