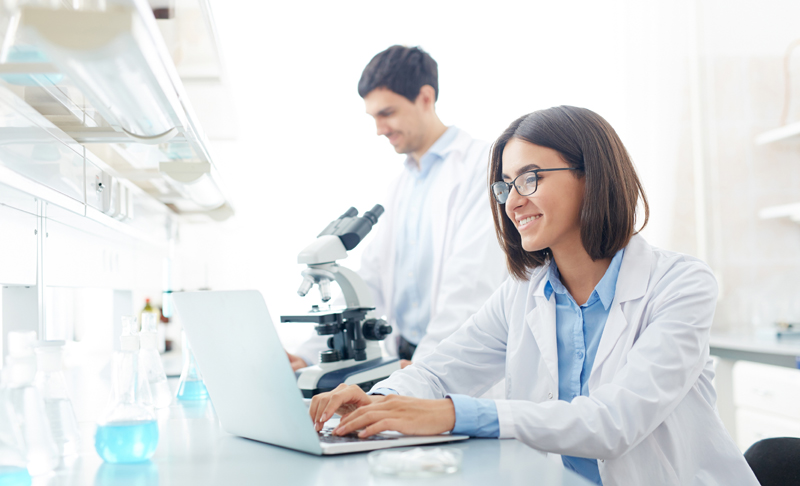 Traditional career paths have changed. A career trajectory will have plateaus and dips as scientists change direction and build skills.
Whether you're a promising student or you have years of hands-on experience working for leading companies, career changes are often daunting enough; switching to a completely new area can be downright frightening.
Five popular career changes for scientists include:
Entrepreneurship, business, or consultancy
Patent law
Author
Teaching and education
Product development
If you're wondering how to ever switch from science to one of the listed career fields, rest assured, there are ways to prepare for a major career change while you're still working at your current job. The exact skills vary, but some attributes are common for those who wish to switch roles.
For starters, communication is a skill most scientists are stereo-typically said to lack. It is necessary to be able to clearly and concisely communicate scientific ideas in an accessible manner to change careers. The best candidates are comfortable talking to top scientists, policymakers, and kids.
Many of the jobs come with an expectation of getting quickly up to speed on a new area, possibly one for which the person has no prior knowledge. For instance, with patent law, you could keep your job as a scientist while you learn patent law and even prepare for and pass the patent bar exam before you ever quit your current position.
In addition, an adaptable and flexible attitude is needed for many of the positions that require teamwork. There will be shorter deadlines; deadlines that center around hours and days instead of weeks and months. Some career changes (like patent law) require professional qualifications.
We've found that the best resource for learning about a transition is from someone who has succeeded in the endeavor. Therefore, we include case studies for each of these career changes here:
1. Company Founder
Dr. Ed Marshall found converting academic research into an industrial process to be more exciting and challenging than his research into metal-based-polymerization catalysts at the Imperial College London.
In 2008, he met a former BP Chemicals senior manager, Dr. John Hamilton. Hamilton's input was the impetus that drove the start of a new company focused on improving the properties and reducing the cost of manufacturing PLA.
Dr. Marshal says he does not regret his decision to leave academia. His advice to those thinking of starting a company is to seek advice from people who have made the transition. The challenges and rewards make up for the small sacrifices.
2. Patent Law
Toby Thompson spent five years as a pharmaceutical company medicinal chemist before working in the field of patent law. This area is one that requires qualification. Those interested in passing the Patent Bar Exam will need to spend the time learning about patent law and once they pass the exam, they will become registered before the U.S. Patent and Trademark Office.
Thompson currently works in private practice for the Abel & Imray firm as part of the Life Sciences team. His job includes drafting and filing applications for patents, prosecution of a patent application until granted, defending clients' patents and third-party patent opposition, and advising clients of their rights regarding products in light of patents others own.
Mr. Thompson was a little concerned when he left pharmaceutical research that he would miss breakthrough in projects that can happen rapidly and be exciting. His current role involves aiding inventors who work on the boundary of science. He finds learning about the clients' inventions interesting.
Thompson combines scientific knowledge with his appreciation of the law. He recommends the patent profession to those who want to use a scientific background but have no desire to work in research directly.
3. Film-maker, Writer, Part-time Physics Teacher
Alom Shaha spends most of his professional career sharing a passion for education and science. He writes for some online and print publications and has written a book. Shana was not a researcher but was the author of a paper published in Current Biology that helped in the collection of DNA samples for 'A Y Chromosome Census of the British Isles.'
Nothing makes Mr. Shaha feel better about himself than teaching. It satisfies his yearning to do something useful in the world. It was not his intention to teach. Mr. Shana suggests those with the smallest suspicion of being a science teacher become certified and explore teaching as a career transition.
4. Program Manager, Life Sciences, at the New York Academy of Science
Amanda Ullman was interested in germs from the time she was a child. Not surprising, her focus of study was viral pathogenesis. She worked with a New York Academy of Science team to help shape the agenda of the scientific conferences for the Academy.
Ullman enjoyed the role that gave her a broader understanding of current biological research than an esoteric perspective in the lab. She found the work intellectually satiating. Ms. Ullman wanted to pursue a career that kept her toes dipped in the waters of science without the frustration and stress of laboratory work. Her advice to exploring jobs outside academia is to leverage a network of acquaintances and friends who have made the leap.
5. Product Development  
Ian Mulvaney is one of the many people who begin working toward a PhD in science and found it not to be the best fit. After being asked to leave the Columbia University department, he picked himself up and got on with other things.
After doing such things as supply teaching, data entry, and bike courier to pay the rent, it dawned on him just how qualified he was for a career related to science. He applied for three jobs listed in New Scientist.
He got a job in Germany working for Springer Verlag in the copy editing department. While there, Mulvaney felt the need to create better research services.
He got the opportunity to pursue that avenue when he became a Nature Network, product manager. Mr. Mulvaney has no plans to return to research but hopes to continue experimenting with the infrastructure and tools of scientific communication. His advice is to be open to opportunities and willing to try approaches that are a little different.
The Path to a Career is Not Always Straight and Narrow
The choice of a scientific vocation sometimes involves unanticipated and challenging decisions with no guidance available. Some scientists hop from the lab into other industries.
The progress of others is the result of climbing the academic research ladder. Scientists can leave research behind as they explore working in technical roles, setting up a business of their own, teaching, or science communication.
https://www.patenteducationseries.com/wp-content/uploads/2018/04/scientists-transition-800.jpg
486
800
Editorial Staff
https://www.patenteducationseries.com/wp-content/uploads/2014/07/logo-centric-bw.png
Editorial Staff
2018-04-05 08:15:48
2021-05-16 19:35:40
[Case Studies] Top 5 Careers for Scientists to Transition Into