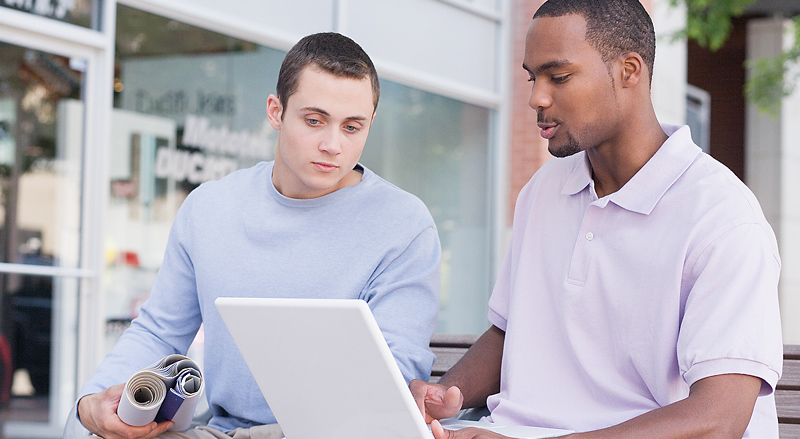 While this site focuses on the Patent Bar exam, there are many other professional exams that may pertain to you and advance your career.
As an example, you may be eligible to take the Fundamentals of Engineering Examination or FE exam. If you're not interested in a career in patent law, but want to continue on the road to a great career in engineering, this exam may be a better fit for you. If so, we hope this article helps you navigate the FE exam. You can also find more information from prepfe.com. They offer comprehensive information on the FE exam.
For many, the Fundamentals of Engineering Examination (FE) is the first exam and the first stepping stone along your journey to becoming a Professional Licensed Engineer (P.E.). In some states, it's called the Engineer in Training exam (EIT).
It's an unfortunate necessity that will further your future engineering career. It looks great on a resume for an unpaid internship and it gives you the shove (and the confidence) to complete your other exam.
You've taken the time, dedication, and tuition money to become a professional and make a difference. It's important for you to know all you can about the exam beforehand.
As it is a little more than a bunch of simple multiple-choice questions, this article will cover the basics of preparing yourself for the engineering FE exam.
The Basics of the FE Exam
Where Do I Take the FE Exam?
The National Council of Examiners for Engineering and Surveying (NCEES) is responsible for administering the FE exam. The NCEES is a nonprofit organization. They create and score the exams needed to become either a professional engineer or surveyor.
In order to schedule and take the FE test, you must create an account on the MyNCEES. You can schedule your test but that doesn't mean it's always available when you want to take it, in your area.
To register for the FE exam, you have to sign into your MyNCEES account. There will be an option to register followed by instructions on how to finish registering and how to sign up for an exam date and location.
You can find a test area near you right here. There are locations spread all across the United States.
The exam is entirely computer-based and multiple choice. There are 110 questions to answer and it's a 6-hour test including a 25-minute break.
There's also a tutorial before the exam and a survey you take after the exam. These are included in the 6 hours.
You can download the NCEES Handbook for free through your MyNCEES account to help you study for the exam but it will also be available during testing. You can view the handbook on a split screen while taking your test.
Who can take the FE Exam?
To take the FE exam you need to either have recently graduated with an engineering degree from an EAC/ABET accredited program or be close to graduating and in your final year of school.
There are special instances (though rare) where you can bypass the required education if you have enough work experience on your belt.
Does it Cost to Take the FE Exam?
Yes, there is a test fee of $225. You can pay the fee through your MyNCEES account. Beware, there are states that may make you pay an application fee just to take the exam.
What's on the FE Exam?
Back in the day, the test had a variety of questions in a variety of specializations. In 2015, this changed. They updated to the FE exam to focus on your specialization.
The main individual specialized tests include Chemical, Civil, Electrical and Computer, Environmental, Industrial, Mechanical, and a separate exam for Other Disciplines.
What Score Do I Need to Pass the FE Exam?
The score to pass the FE exam varies from specialization to specialization.
The NCEES doesn't have an exact exam rate on their website because they use a different scale system. You get graded on each question you answer right. Thankfully, if you answer a question wrong it won't count against you whatsoever.
To pass, you can estimate that you will need to answer over half the questions correctly.
These are the average scores of those who took the FE exam for the first time:
Chemical FE Exam: 70%
Civil FE Exam: 68%
Electrical and Computer FE Exam: 70%
Environmental FE Exam: 78%
Industrial FE Exam: 72%
Mechanical FE Exam: 80%
Other Disciplines FE Exam: 81%
You will receive your exam scores 7 to 10 days after taking it. You will receive an email that tells you how to check your score on your MyNCEES account.
They break down the exam into several areas. It will show how well (or how badly) you did in each area. If you fail, this gives you an idea of what areas you're lacking in and what to study for next time.
Can I Bring Anything with Me to the FE Exam?
You will need a government-issued ID to take the FE exam, like a driver's license or passport. This is to ensure that you are who you say you are. Your name on your ID must match the name you scheduled under and the photo must clearly be you.
It's not required but it's advised to bring a print out of your confirmation for your scheduled exam appointment. This is to protect you from any mistakes made and to make sure you get in to take the exam.
You're not allowed to bring any writing utensils or paper to the exam. They will provide you with pencils and you can use an exam booklet for scratch paper if you need to.
You can bring a calculator but it must be an NCEES approved calculator model. They have a list of  approved calculators. There is a strict policy on calculators to prevent cheating.
The NCEES Handbook will be available to you for reference throughout the exam.
You are allowed ear buds or noise-canceling headphones if you need them to fight distraction.
Conclusion
With the right testing techniques and the right study habits, you can pass the FE exam with flying colors. If you want to get more prepared so you won't feel lost when you go to take the exam visit prepfe.com.
Don't just rely on using the NCEES Handbook while you're taking the test. This will eat up your time if you have to search for help with every question. Download your free copy and study, study, study!
https://www.patenteducationseries.com/wp-content/uploads/2018/07/engineer-800.jpg
439
800
Editorial Staff
https://www.patenteducationseries.com/wp-content/uploads/2014/07/logo-centric-bw.png
Editorial Staff
2019-01-29 08:02:05
2021-05-16 19:21:45
What You Need to Know About the Fundamentals of Engineering Exam