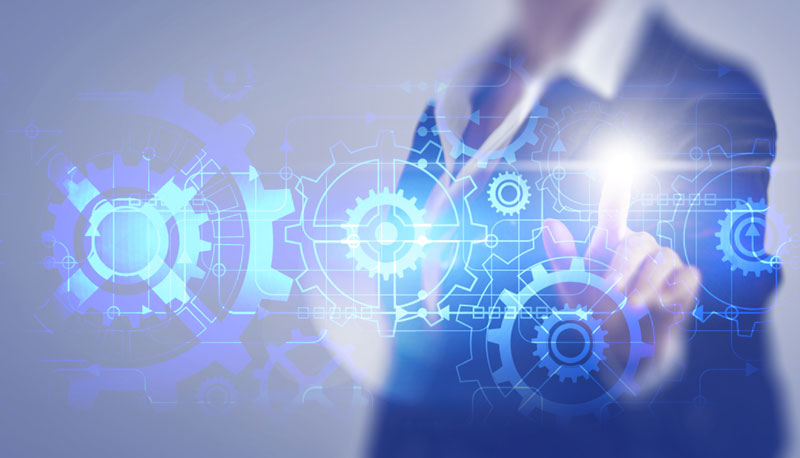 Are you an engineer contemplating a career change? If so, you may want to consider a career in patent law, specifically, becoming a patent agent or even a patent attorney. Patent agents and patent attorneys help clients navigate the patent process, so they can acquire a patent on their invention.
A glance at the salary data reveals that a career as a patent agent, which does not require a law degree, pays more than jobs in most engineering fields. The median salary for a patent agent is right around $100K, while the median mechanical engineering salary is $71K. Obviously, that's a big difference in salary (approximately $29K more per year for a patent agent).
Patent law is the ideal field for someone in engineering to move into.
For one, the experience you've already accumulated by receiving an undergraduate degree in a qualifying field, of which engineering is one, means you are a good candidate. Your hard-earned degree will be useful. And, most likely, the only new credential you'll need to acquire in your move from engineering to becoming a patent agent is a passing score on the patent bar exam.
You do not need to obtain a law degree to work as a patent agent. However, going to law school and passing the bar exam leads to an even more lucrative career as a patent attorney.
Patent attorneys typically earn more than $133K a year, while the median salary for careers in engineering does not pay anything comparable to that amount unless you are an experienced petroleum engineer. If so, you may earn that much, but with experience in that specific engineering field, you may clear well over the median salary of $133K a year for patent attorneys and possibly earn even more.
The following list includes current 
Payscale.com salary data
so you can review and compare average engineer salaries against those typically earned by patent practitioners:
Patent Agent – $100,526
Patent Attorney – $138,423
Aerospace Engineer – $85,047
Agricultural Engineer – $66,766
Biomedical Engineer – $67,788
Chemical Engineer – $75,938
Civil Engineer – $67,671
Design Engineer – $68,861
Electrical Engineer – $77,066
Electronics Engineer – $80,037
Environmental Engineer – $66,455
Industrial Engineer – $69,003
Manufacturing Engineer – $70,872
Mechanical Engineer – $71,803
Nuclear Engineer – $88,187
Petroleum Engineer – $101,086
Project Engineer – $69,933
Software Engineer – $87,293
Structural Engineer – $70,301
Patent Agent Job Description: Typical Work Environment
As an engineer, your day-to-day activities probably include both working with your hands and on a computer. You may also attend meetings and communicate with members of your team or, at minimum, members of management.
As a patent agent, you will not have much, if any, the opportunity to work with your hands. You will spend most of your day drafting patent applications and overcoming rejections to help your clients get their inventions patented. You will also spend time communicating with others in your office (whether it's a law firm office or a patent department at a company or university). In addition, you will need to communicate directly with the inventor of those inventions for which you are actively trying to acquire a patent. These can be individual inventors or a group at a company, which may be an engineering company similar to the one where you currently work, or at a university.
So, if you are currently performing hands-on work and enjoy that aspect of your engineering job, you may want to consider how important that facet of your profession is to your overall job satisfaction. You may be tired of the engineering life and be ready to move into something else, even if it means giving up hands-on work altogether.
In addition, instead of actively working at innovating and creating new products, you will be helping others to protect their innovations. In theory, as a patent agent, you can likely help protect many more inventions than you probably ever would as an inventor or engineer.
You'll also have the opportunity to be on the cusp of innovation and creativity in your chosen field.
The Patent Bar Exam
The patent bar exam is a 100-question, six-hour, multiple-choice exam. It covers details from the Manual of Patent Examining Procedure (or MPEP), which outlines all aspects of patent law. In addition, depending upon when you take it, you also may need to review official USPTO supplemental material to prepare for it. This typically occurs when the United States Patent and Trademark Office has introduced new guidelines that haven't yet been incorporated into the MPEP.
When you take the exam, you will have access to the MPEP and the tested supplements, which means the test is essentially an "open-book" exam. But the MPEP contains thousands of pages along with supplemental material, and its search function is very limited.
Therefore, to stand any chance of benefiting from the open-book aspect of the exam, you'll need to know the location of the topics in the MPEP most likely to appear on the test. Additionally, you'll need to know many facts from the MPEP. Since the test is timed, you will not have the opportunity to look up the answers for each and every question. Not only will you need to study and learn many facts before you take the exam, but you also must know the location of that information. Knowing the most likely tested portions of the MPEP that contain the answers to the questions and how to retrieve them quickly will enable you to complete the exam within the time constraints.
The best way to describe this exam and the preparations required to take it is to think of it as if it were a final for a difficult two-semester college-level course. It takes many people a full year to prepare for this exam. That said, some people can know nothing about patent law prior to the exam, study intensely for as little as one month, and still manage to pass. However, most people spend somewhere between three to six months preparing for the exam. Typically, people who pass have spent 150+ hours studying.
The exam does not comprise information you can review lightly and expect to pass. The material is difficult, as are the exam questions. But if you compare even the six months of study typically necessary to pass the patent bar to the four years it takes to earn a college degree, it's well worth it. Taking the exam appears especially attractive when you consider that it gives you the opportunity to obtain employment in an entirely new career field that likely pays more than your current position.
Job Market: Patent Agent Salary & Job Outlook
When you research patent agent job openings, you will notice that many hiring managers request that candidates have two years of experience in the patent field. However, since almost all employers in any field prefer candidates with experience, don't let your lack of experience present a deterrent. Applying for these positions is a worthwhile endeavor, along with any others you find.
Patent agent job seekers find employment under a variety of different scenarios. For example, many former engineers obtain employment immediately after passing the patent bar exam; some even acquire an entry-level position before they have begun to prepare for the test. In fact, it's possible to transition directly from an engineering position to passing the patent bar exam to gaining immediate employment as a patent agent. However, if you follow this path, you should expect your salary to be less than the median salary of $92K for patent agents. Some who take the patent law exam find employment with a company willing to train them and are hired quickly, even if they have never drafted a patent application before.
However, don't expect to acquire a position immediately at a prestigious law firm. Unless you are in a highly-in-demand particular niche of engineering for a specific firm, you're not going to stand out as a newly minted patent agent with no experience in drafting patents. Therefore, you'll have to take any starting position that's feasible, which means a lower beginning salary in exchange for the necessary experience.
You might need to first work at a technology transfer office (TTO) instead of a law firm. A technology transfer office is typically housed on a college campus or within a government organization. TTOs focus on discovering research that potentially has commercial value. Some TTOs, such as those on Ivy League campuses, are both highly prestigious and exceedingly competitive. Others may be willing to hire candidates with little experience. In addition, you can take a patent prosecution and/or claim drafting course or seminar. Some of these courses will even help you find employment in patent law.
Moreover, once you gain experience and your first patent agent position, you can always decide to go to law school later to become a patent attorney. You may even find a position as a patent agent at a firm that will be supportive of your attending law school while you're working. The truly fortunate find a law firm that helps pay their way through law school.
Patent law is an ideal career change for many engineers. Find out if it's right for you!