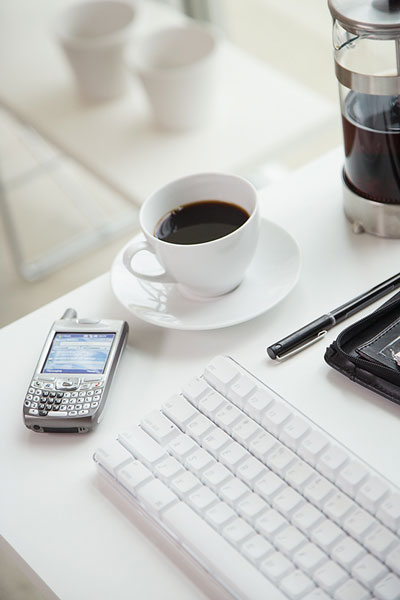 The Patent Bar is a difficult test to prepare for no matter how you're going about it. Whether you're studying the Manual of Patent Examining Procedure (MPEP) on your own, reviewing a home study course, or taking a live class, the sheer volume of legalese can be difficult for even the most dedicated individual.
In this article, we'll cover a few tips that will help you plan a winning strategy for passing the exam.
Patent Bar Basics
First of all, let's cover a few basics on the Patent Bar. The exam consists of 100 multiple-choice questions. You don't get penalized for guessing so you'll want to answer each question. With this exam, it's important not to leave anything blank.
You have 6 hours to answer all the questions. The 6 hour period is broken up into two, 3-hour sessions with 50 questions each session.
If you do the math you'll see that you only have about 3 and a half minutes per question. Some of the questions are very long, they include many details, and are essentially designed to trip you up. So they aren't all easy to understand, straightforward questions. Many will take you over a minute just to read and digest.
MPEP Search Strategy
The only silver lining to all this is that you have access to the MPEP and any tested supplements during the exam. And you've got to use that to your advantage.
You won't have time to look up all the answers while you're taking the Patent Bar, but you can probably look up between 20 and 30 questions on test day.  So every study strategy should involve learning where the material is at within the MPEP and any additional supplements that you'll be tested over.
Patent laws are constantly in flux, so it's very important to make sure your study materials and the version of the MPEP you're studying are the currently tested version.
If you're taking the test via a computer, you'll have access to PDF versions of all this material. If you're taking it during the physical test offered once-a-year you'll have paper copies of all this material.
Either way, you must have a solid understanding of how to use these materials to find specific topics.  Even with the computerized version of the MPEP you still must know the chapter and be adept at knowing where the topics are at. The search function you'll have access to the day of the test is very limited.
That means learning where the material is at is highly important. Your review materials should keep the same headings and subheadings as those in the MPEP so as you're going through the material, you're not only learning some of the concepts, but you're also learning where to find them.
If you're studying with the MPEP then you'll definitely get good at this (although you'll have a lot of material to wade through).  If your study materials don't offer this feature, then you'll have to review the MPEP on your own a little.
It's very important to know that the topic of Assignment is covered in Chapter 300. It's even better if you know that the procedures for correcting errors in a recorded assignment document are found in 323.
Outlining, Mind Maps & Note Taking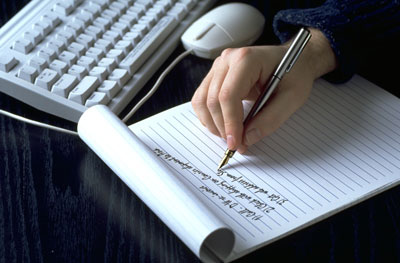 Make sure as you're learning the concepts, you're also paying attention to where specific concepts and topics are located. You might want to make an outline as you're preparing for the exam.
You don't want to sit and re-copy everything, but organizing the information into your own format is very useful.  You could list out the main sections of each chapter of the MPEP and next to the section number, include a brief summary of what's covered within it.  That's an ideal method for studying if you have the time.
Another idea is to create mind maps. Draw out a quick map of some of the more difficult information. Or create a quick table for a topic that revolves around a lot of dates. These might include simple tables where you list the date along with what happens before that specific date in one column and what happens after that date in a second column.
Lastly, you can type the most difficult material into your computer or write it on a notepad a few times. Even read the sentence out loud can be a good study strategy.
Repetition helps.
So use an outline, a mind map, flowchart, or just jot notes down.  If you take the time to put the information into your own words, some of it will really stick in your mind. Even if you don't, the act of typing or writing it out will help you remember it.
Since the material is so dense and complicated, it's not expected that you would understand it all completely the first time you've reviewed it.  It's very important to try not to get too hung up on the material you're having trouble with. It's better to keep your momentum and keep moving forward.
You'll also be surprised how much of the complex material will sort itself out if you keep moving forward. Some of the topics build on other sections. Although it can be frustrating to leave a confusing topic behind, once you've gone through more of the material, you'll probably understand what you were initially having trouble with.
When you come across a topic you're finding difficult, the best advice is to write it down. You may want to include the section number along with a brief note on the topic, then keep moving along with your preparations.
Keep track of all the topics you don't quite understand. You may have a pretty long list by the time you get through even a few chapters.  That's OK. If you don't like the size of your list, then after you go through a few chapters review it.
Cross out any topic that you've eventually sorted out. Take the time to revisit a few of the troublesome topics and see if they make more sense to you now. Write out any other notes on that topic and then again, keep moving forward.  Try doing this a few times during your preparations. It's a nice way to keep studying, but to switch things up a little.
Final Review
As you near your test day you'll undoubtedly still have a list of confusing topics. One of the best things to do during your final review is to look over these topics and see if you can sort a few more out.
If not, don't panic.
These are exactly the types of topics you should plan to look up on test day. So make sure you know exactly where the material is located within the MPEP or a supplement you'll have access to the day of the exam. If you have any questions on this topic on your exam, you may be able to figure out the answer by looking it up.
Another good idea during your final review is to once again study the chapters that are the most heavily tested.  These include chapters 700 and 2100. Not only are these two of the longest chapters, but they're two of the most heavily tested chapters.
In addition to 700 and 2100; chapters 600, 1200, 1800, and 2200 are also heavily tested. It's smart to spend some of your final review answering questions and reviewing material from these chapters if you can.  You can definitely expect to see several questions from each of these chapters on your exam.
Planning Out Your Strategy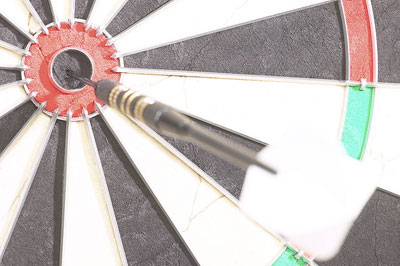 Lastly, make sure you've got a strategy planned out with at least a few deadlines.  At the very minimum, before you get started with anything else, think about how many months you have to prepare. This is a very important question to answer.
After running a Patent Bar Review course for the last 19 years, I've helped a countless number of people pass the exam. And the first thing I suggest to each and every one of them is to create a study schedule. I even offer customized study plans for people right after they enroll. Whether you enroll in our course, someone else's, or plan to wade through the MPEP on your own, you've got to plan out your strategy.
For example, three months is enough time for many people to pass the exam. If you don't have a review course, then I'd suggest allowing 6 months. If you have minimal time to study each week (like 10 hours a week or less), then double your expected length of study time.
Buy a calendar and work backward from your test date. You should chart out the activities you need to complete and list specific dates.
For example, if you have 12 weeks to study you might break down the MPEP chapters or your study material up over 7 weeks. Then spend 4 weeks reviewing practice exam questions and looking the material up in the MPEP. Give yourself a final review for the last week.
No matter how you want to spread it out, it's really important to write specific activities down, set deadlines, and stick to your plan. Otherwise, you may drag your preparations out for many more months than you intended, possibly years.
Setting yourself up for success on the Patent Bar is crucial for gaining your registration as a Patent Agent or Patent Attorney. It's the goal of this article and others on this site to help you confidently prepare for and pass the exam.